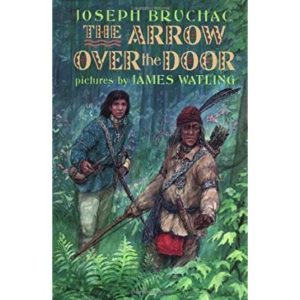 Sees-the-Wind held up an arrow in both hands. He broke off the arrowhead and dropped into the pouch at his side. Then he placed the arrow over the door to the Meetinghouse, balancing it on the two nails.
"This arrow," said Sees-the-Wind as Robert Nisbet translated his words into English, "is our mark. It will not protect you from your own people. But those of my people, the Abenaki, who see this will do you no harm. They will know you are the people of peace."
The People of Peace.