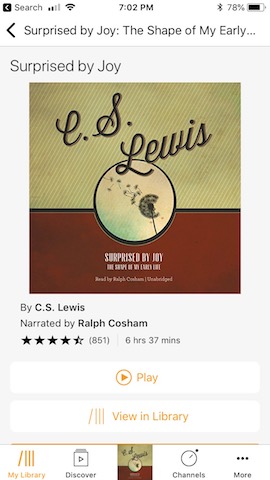 All Joy reminds. It is never a possession, always a desire for something longer ago or further away or still "about to be".
Surprised By Joy was assigned reading in one of my college classes. (the class on C.S. Lewis in fact) I didn't much care for it then. I clearly had not yet lived enough life to understand.
I am glad to have picked it up again. Lewis adds rich layers of thought for my personal musings on joy. The audible narration here is excellent. Also, Lewis employs a humor throughout which kept surprising me with lol results.