A couple weeks ago I spotted this in my twitter feed: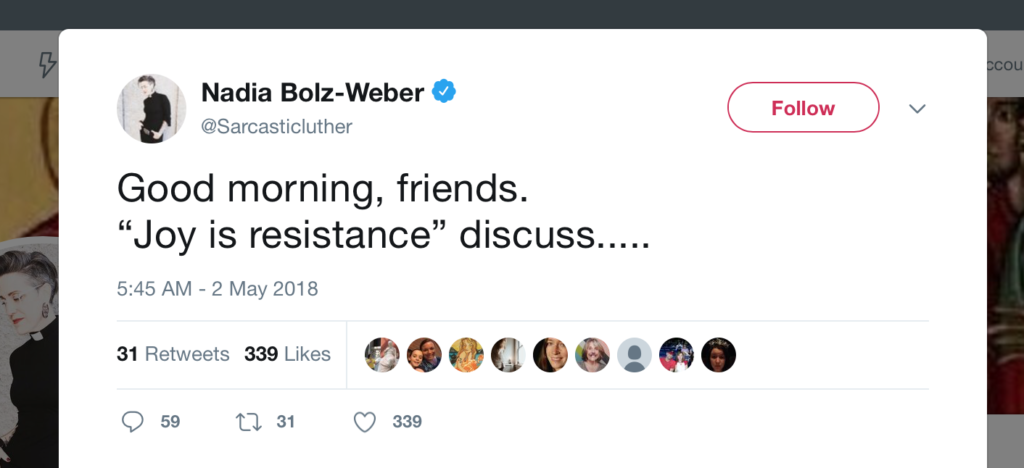 Joy. It's something I've been thinking about recently. Not the Jesus Others You stuff I learned in childhood church school and have long since discarded as weird and woefully incomplete. Not the happy face "joy" that refuses to also hold space for the fear and pain. Rather, ever since my April 30 mammogram, I've been thinking about this kind of joy: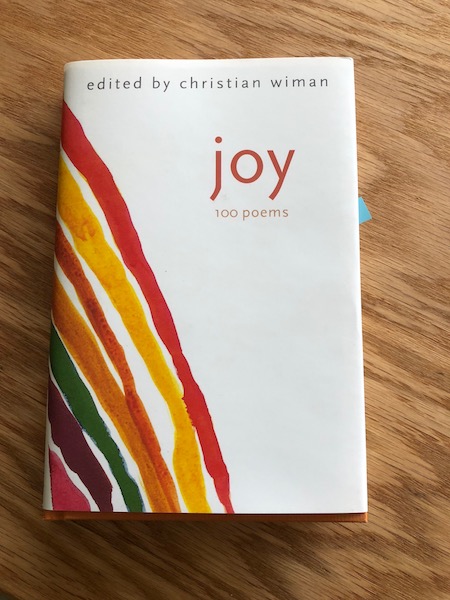 This mammogram was supposed to be routine, the kind where I get a letter a couple days later to say NORMAL, come again next year. But I have had far too many routine medical tests turn into emotionally exhausting pile-ons: Wait! What's That?!? let's look again. and now again with a different machine, and also this needle and perhaps a knife too.
Along this bumpy way I have discovered the bookstore antidote, and so, now finished with my mammogram but stuck in the waiting period, I stopped at Barnes and Noble on my way home. Poetry has become a solid handhold in my pushback to anxieties and fear, and this day I was surprised and delighted to find the latest book from Christian Wiman there. Somehow I'd missed even knowing it was a thing.
The colors, the type, the white space. three letters combined. Simple, and yet so very not. Never mind the Amazon reviewer who said the cover was wrong! In that moment, I experienced it as a gift. As grace.
And I reached for it.
Indeed, this is the joy I've been thinking about –
The joy that knows the depths of my fear, my grief, my pain – and holding that true – yet calls my soul to rise. to live. to love. (dare I say) to dance.
Joy: that durable, inexhaustible, essential, inadequate word. – Wiman
Joy is resistance.