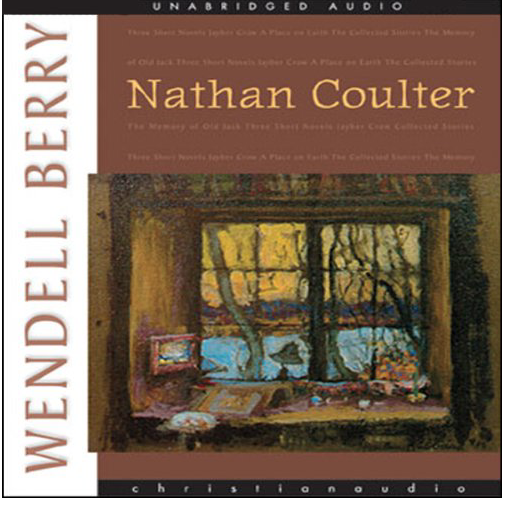 Brother was gone, and he wouldn't be back. And the things that had been so before would never be so again.
Things are. And then one day they aren't and will never be.
Wendell Berry does a marvelous job writing a moment in the passage of time.
Having just read Jayber Crow, I wanted to know the Port William community better so I went back to the beginning. Nathan Coulter is Berry's first book in the series, published in 1960. Interestingly, Jayber Crow is the 6th book in the series, published in 2000. These two books were written forty years apart in the life of a skilled and prolific writer. I am sure much has been said on the google and in the halls of academia about Berry's maturation in craft and in thought along this way and I'll probably poke around for some of that later. But for now, I'm just enjoying getting to know these characters and their relationships with time, people, and place.