David and I always go to the backyard and check on the chickens when we get back from our nightly walk-the-dog-around-the-block. Last night, after saying goodnight to the chickens, we were on our way back to the house when David stopped and pointed over our roof, Are those lights?
I stopped and stepped back to see his view. Sure enough – over roof tops and between tree branches, the particular angle blocked out city lights and we could see deep into the cold clear dark: The lights were out!
We went and got the boys and we all piled into the car for a short drive to airport park where we hoped the elevation of the land and the distance from lights would give us a better view. This was the first time we'd tried this spot for viewing lights – it was a good. A lot of other people thought so too.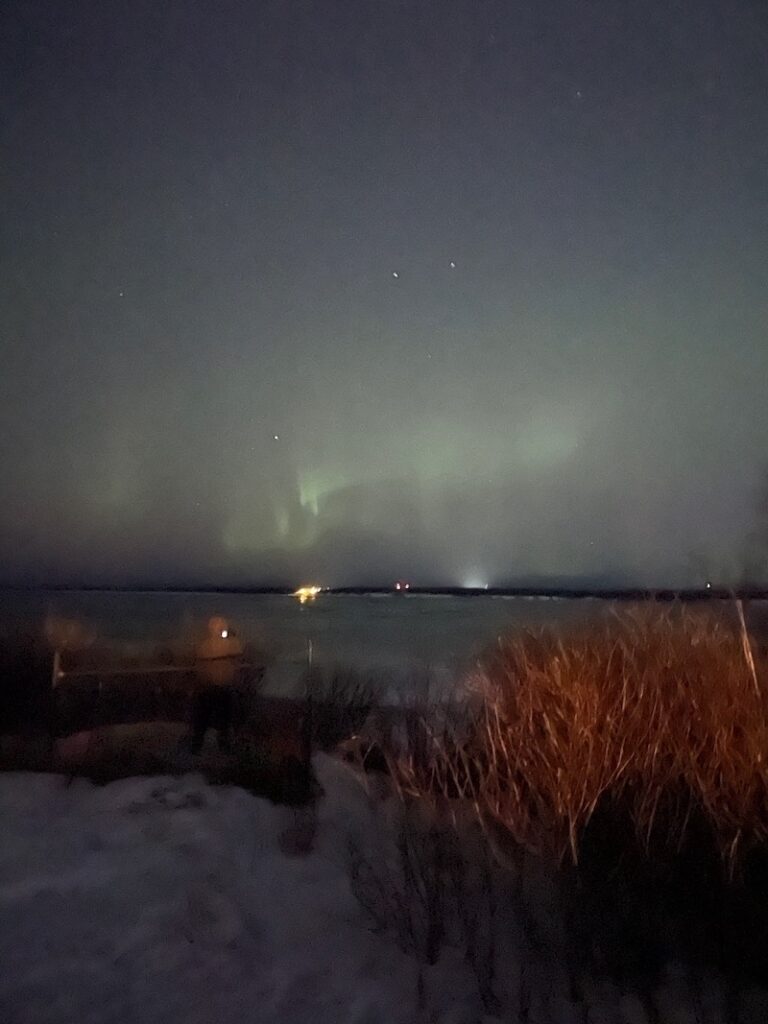 It was not as elaborate nor as long of a show as some we've been privileged to see.
But it was magical as ever.
Standing together
Beneath a great big dancing sky.