Despite all his flaws, Marley had given us a gift that no amount of money could buy. He gave us the gift of total, complete love. He taught us how to give it and how to accept it.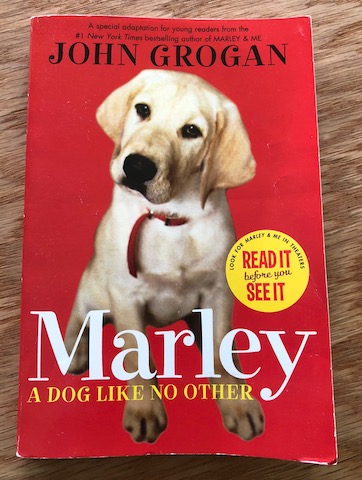 Oh Marley. A dog like no other, and yet so very much like a dog we know and dearly love.
We know this Marley story well. The boys have loved it since they first saw the movie. Ethan learned to read with Marley books. And they've read this version a number of times. Now that we have a house and a yard again….the boys are convinced a dog is next. With that in mind, they proposed we read this together. We did. And I cried through the last couple chapters. Having survived that….it occurs to me that I could finally manage to read them Where the Red Fern Grows. Next up.