Several weeks ago I wrote a really long post about being grumpy in August in Alaska. The fireweed had largely burned out and I was certain I'd be stuck under all those dark heavy rain clouds until they finally gave way to snow.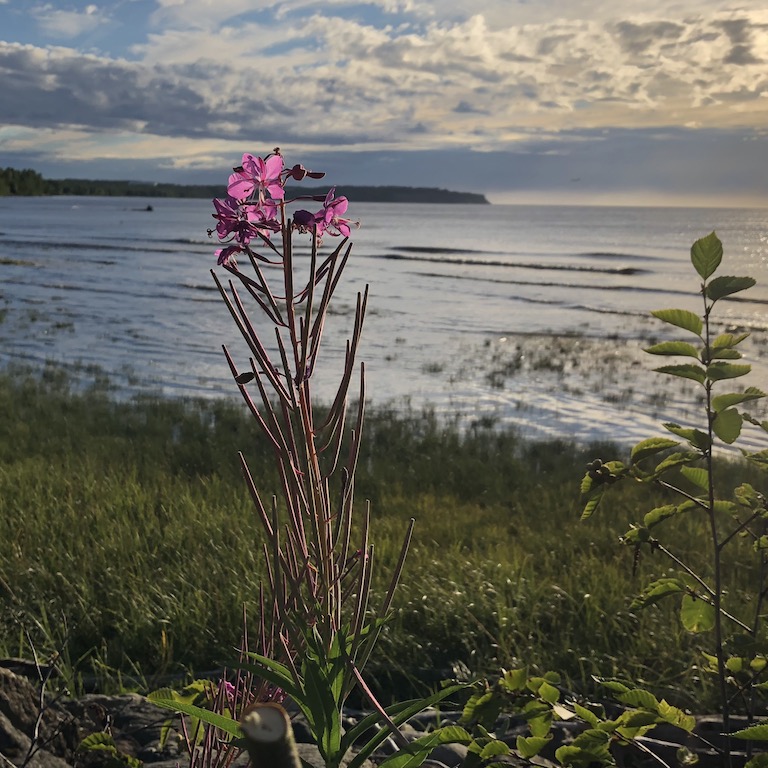 But then the unexpected happened. September showed up with record breaking warmth and dry air. We went 25 straight days without rain IN OUR RAINY SEASON. "I could live here!" I said repeatedly. So much September sunshine. It's a weird thing to thoroughly enjoy what is not supposed to be. It felt a bit eerie. But also – what a gift!! We had a rather rough, cold summer, and an August that was a bit warmer than normal, but just as wet as expected. And so. Walking in warm September Sunshine!?! YES PLEASE.
Six years ago we moved to Anchorage in the middle of a crazy Labor Day rainstorm. That cold fall rain gave way to our first cold, dark winter. It was a challenging start, but I hung on and eventually emerged from the dark only to discover there were suddenly lots and lots of people also walking my neighborhood. All the emotional work I'd invested in surviving this place! and these people and their fancy cameras just drop in to soak in the glory. Alas, I quickly fell in step with the rhythm of life in a tourist town and, truth told, I like hanging out with the visitors. I've heard some interesting stories and gotten to tell my own #alaskamagic tales.
Living downtown through these years, I've had a front row seat to tourist traffic. Sometimes while waiting for dinner at a restaurant in the summer my boys and I entertain ourselves with a little observing and judging game we made up >> Tourist or Local? (Down coats in July are judged Tourist. Kids with names like Aurora and Denali are judged Local.)
I always feel bad for the people who show up during a rainy stretch of days. Hunkered deep inside their raincoats they soldier on, but watching them I can't help but think they're getting a rotten deal. I know how amazing this place can be. Alaska is a bucket list destination and it's no small feat to get here. To stand in downtown Anchorage and not be able to see a mountain for the rain clouds is a rip off.
In mid-August this year we listed our downstairs apartment on airbnb and called it Fireweed and Snow. Summer and Winter. The seasons that give shape to our ways of life in this town. We caught the tail end of the summer tourist season with our little airbnb experiment, and we've had a nonstop stream of people coming through looking to find their own stories of #alaskamagic. Some of them have been so very lucky with sunshine and gorgeous Alaska views. Some of them…not so much.
Over the years that I've lived here I've often been asked, when should I come visit? I tell people that their chance to experience the breathtaking beauty of Alaska improves with every day they can stay. I do have insight and observations that can increase the possibilities for getting a taste of #alaskamagic. But that's all I've got. And there's a really good chance that I'll be wrong. I've come to understand this as a sort of metaphor for life. Show up for ALL the days. Some of them will be so gloomy grey. There's no way around it, a drenching is what you get. Some days are warm sunshine and mountains beyond mountains. Some days are goodness and joy. Others are a gut punch of disappointment and grief. Keep showing up.
Doing so, it turns out, teaches me to see #alaskamagic even in the storm.