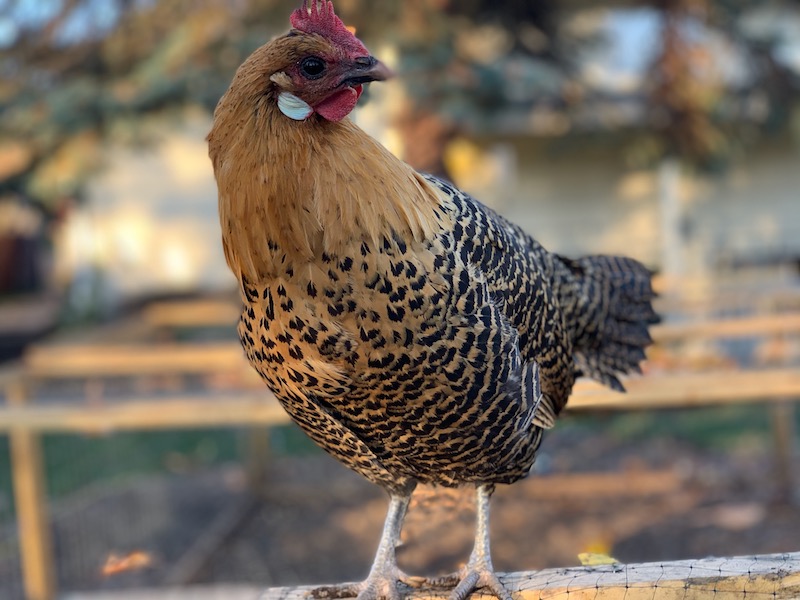 Our Golden Campine died yesterday. I am not ready to sort words and try to make meaning out of the tears we have cried since Ryan brought her limp body into the house yesterday morning. By grace, the end was gentle and before she left us she opened her eyes, sipped some water Ethan offered on a spoon, and then quietly slipped away. We wept.

We know she was a chicken. But she was joy in our lives. And how we miss her!
Our bright and beautiful Campine.
This John Rutter arrangement of these lyrics by hymn writer and poet, C. F. Alexander, came to mind as I said goodbye yesterday. It has been my soundtrack since –
All things bright and beautiful,
All creatures great and small,
All things wise and wonderful,
The Lord God made them all.

Each little flower that opens,
Each little bird that sings,
He made their glowing colours,
He made their tiny wings.

The purple-headed mountain,
The river running by,
The sunset and the morning,
That brightens up the sky;

The cold wind in the winter,
The pleasant summer sun,
The ripe fruits in the garden –
He made them every one.

He gave us eyes to see them,
And lips that we might tell
How great is God Almighty,
Who has made all things well.