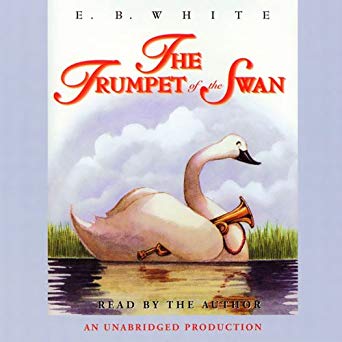 I intend to get you what you need. I don't know how I will manage this, but in the fullness of time it shall be accomplished.
– said the cob to his son who had no voice
Inspired by the Trumpeter Swans I see on my walks each day, I got a copy of The Trumpet of the Swan to read with my boys. (I think I may have never read this book before.) Author E.B. White reads the audible version and we enjoyed his storytelling. Now I keep watch for a handsome swan to touch down in the Lagoon with a trumpet, a slate, and a moneybag around his neck.