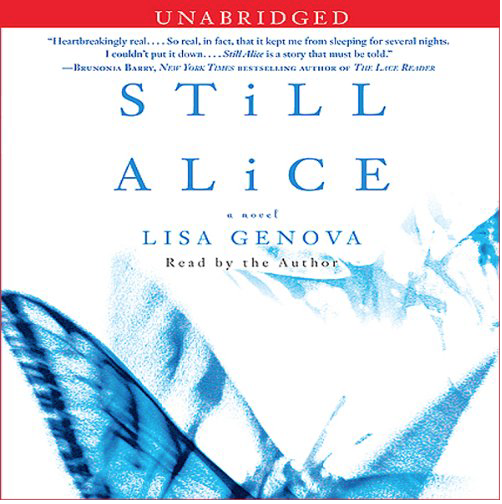 Mom, what does it feel like?
What does what feel like?
Having Alzheimer's. Can you feel that you have it right now?
Well, I know I'm not confused or repeating myself right now, but just a few minutes ago, I couldn't find 'cream cheese,' and I was having a hard time participating in the conversation with you and your dad. I I know it's only a matter of time before those things happen again, and the times between when it happens are getting shorter. And the things that are happening are getting bigger. So even when I feel completely normal, I know I'm not. It's not over, it's just a rest. I don't trust myself.
As soon as she finished, she worried she'd admitted too much. She didn't want to scare her daughter. But Lydia didn't flinch and stayed interested, and Alice relaxed.
So you know when it's happening?
Most of the time.
Like what was happening when you couldn't think of the name for cream cheese?
I know what I am looking for. My brain just can't get to it.
I don't usually think of myself as a re-reader, but I seem to be doing a lot of it lately. My dad recently mentioned that he'd read this book and I remembered being captivated by it the first time I read it, so I decided to read it again. (listened to it this time, actually. read by the author.)
For nearly 16 years now, I have collected my own bonkers moments of wandering in my own brain. I know what it feels like to be slammed with overwhelm and dark terror when my neural pathways don't connect. And I read stories like Still Alice with an ache and a hunger that seems to never fill.
There is a line, oft quoted, which has stuck with me ever since I heard it long ago in the movie Shadowlands and it fits exactly right:
We read to know we are not alone.