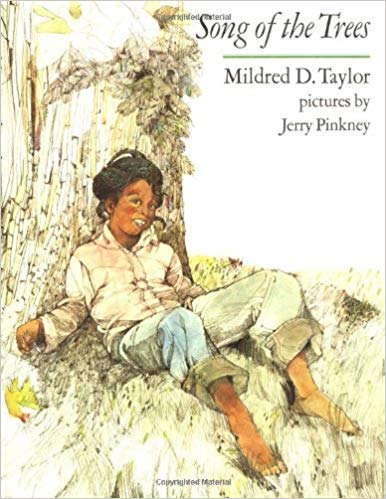 Dear, dear old trees….will you ever sing again?
Song of the Trees is a picture book (with one of my favorite illustrators!). I read Mildred D. Taylor's Roll of Thunder Hear My Cry and Let the Circle Be Unbroken when I was a kid, but I didn't know then they were set in a larger series of stories (indeed, some were written long after I was initially introduced to the Logan Family) and so I am quite happy to discover and read the complete series now.
Based on the true stories from Mildred D. Taylor's family memories….these are important stories, well told.