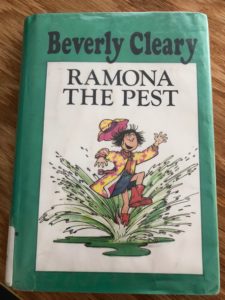 "I AM not a pest," Ramona Quimy told her big sister Beezus.
"Then stop acting like a pest" said Beezus, whose real name was Beatrice. She was standing by the front window waiting for her friend Mary Jane to walk to school with her. "Im not acting like a pest. I'm singing and skipping," said Ramona, who had only recently learned to skip with both feet. Ramona did not think she was a pest. No matter what others said, she never thought she was a pest. The people who called her a pest were always bigger and so they could be unfair."
Life through Ramona's eyes.