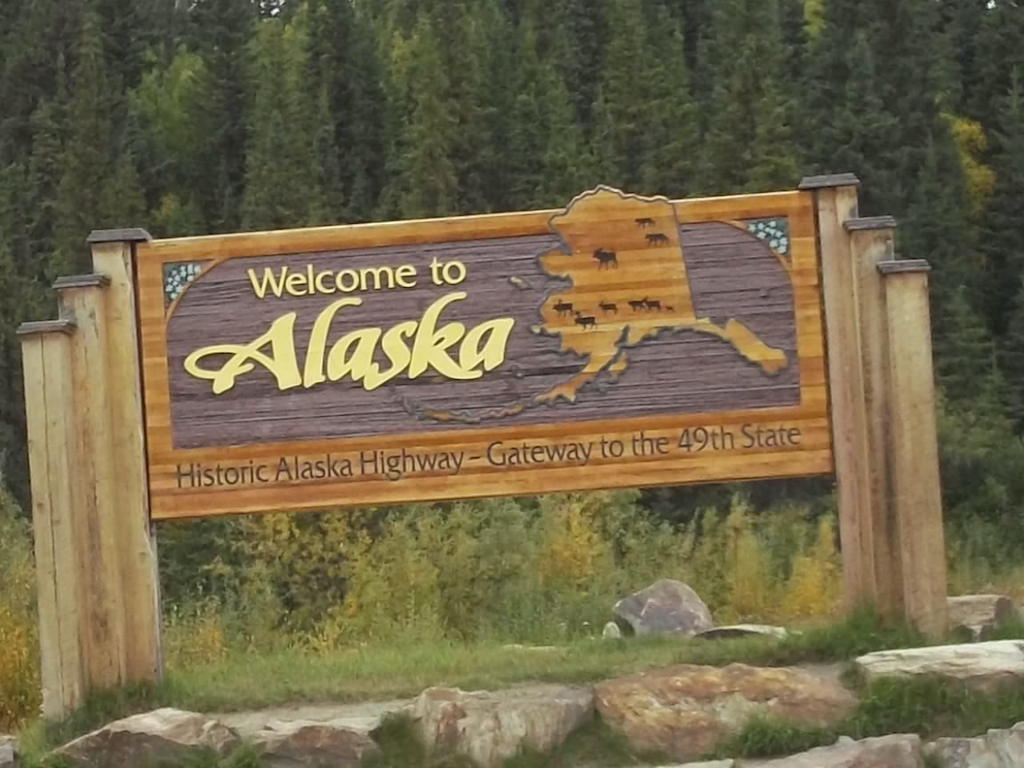 September 1, 2012. The sky was flat grey as our moving caravan crossed the Canada/U.S. border and in just a few miles more, the rain began to fall. Welcome to Alaska. We'd left Oregon in 80 degree summer sunshine, but here we had driven deep into the heart of fall. Bright flecks of gold sparked across the the soupy grey landscape and blankets of red lay all around.
We stopped in Tok for early supper and rain fell cold and hard against the windows of the roadside restaurant where we sat debating our route. If we turned south to Anchorage now, rather than going on to Fairbanks first, we would cut hours out of our trip and avoid one more night on the road. But that would render our tour of the Alaska Highway incomplete. "There isn't really all that much to see or do in Fairbanks right now," said our server as she delivered our food, and brought our discussion to a close. We'd come more than 2000 miles already. We turned our headlights south.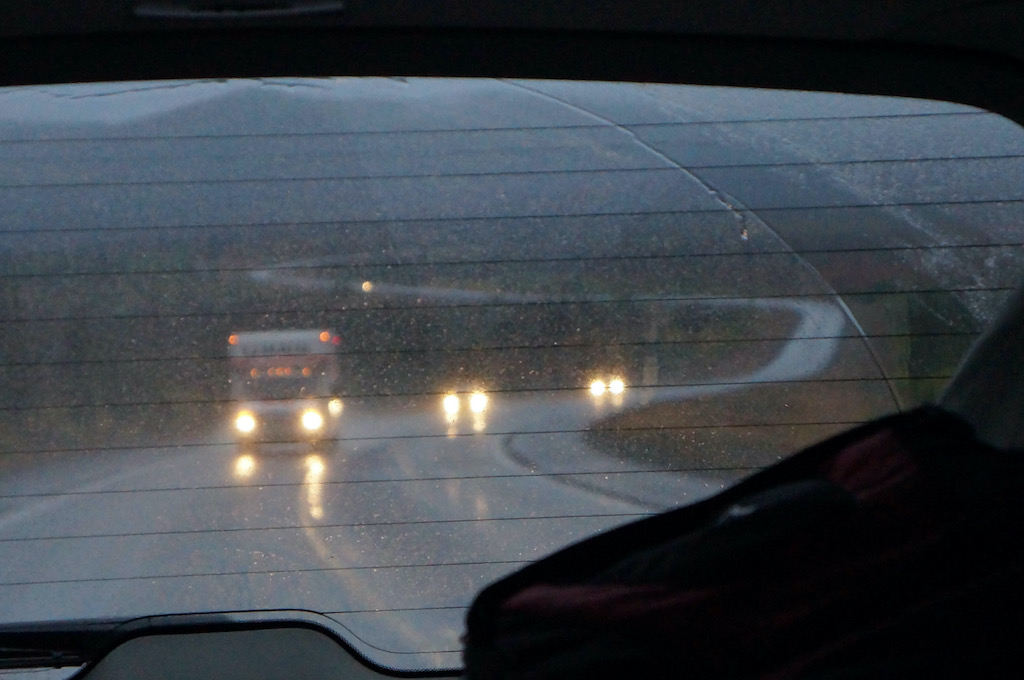 Guided by our well-worn, much appreciated copy of the Milepost, we drove into the deepening dark, noting (but not stopping) for the landmarks we could now just barely see. It would be an entire year before we'd come back on this road again and discover the stunning beauty in what we missed on that exhausted and rain-drenched night.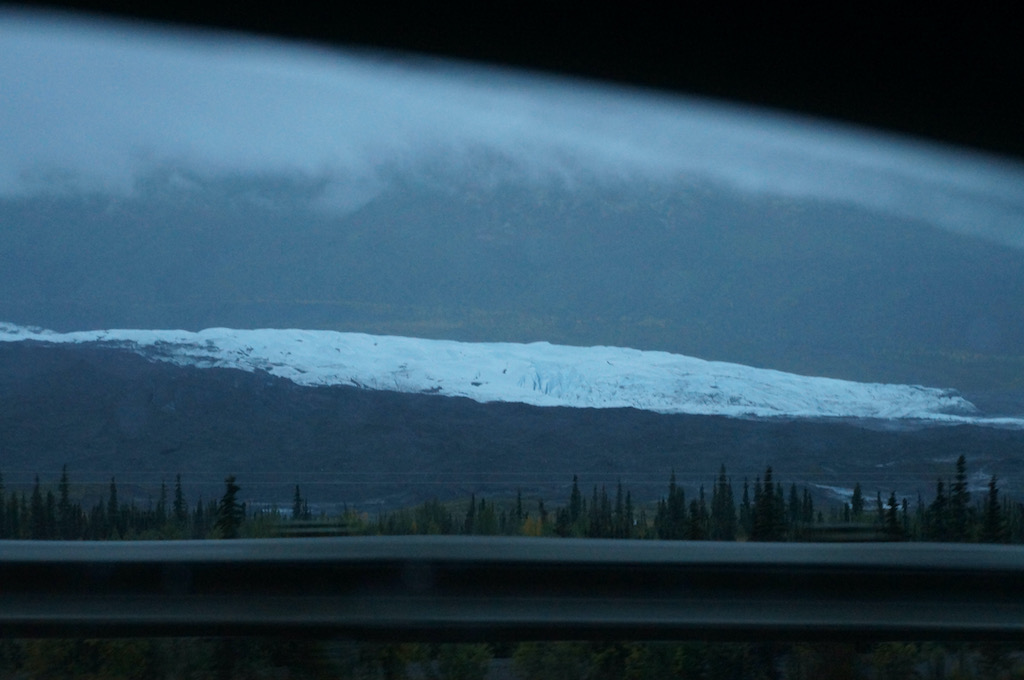 At 10:30pm, less than an hour to our destination, it felt abrupt to suddenly bog down in traffic after a week's worth of miles traveled on remote wilderness roads. Our trusty Milepost filled us in: We'd come to Palmer and this was the Alaska State Fair. Our windshield wipers flicked steadily back and forth to clear our view as we joined in the stop and go.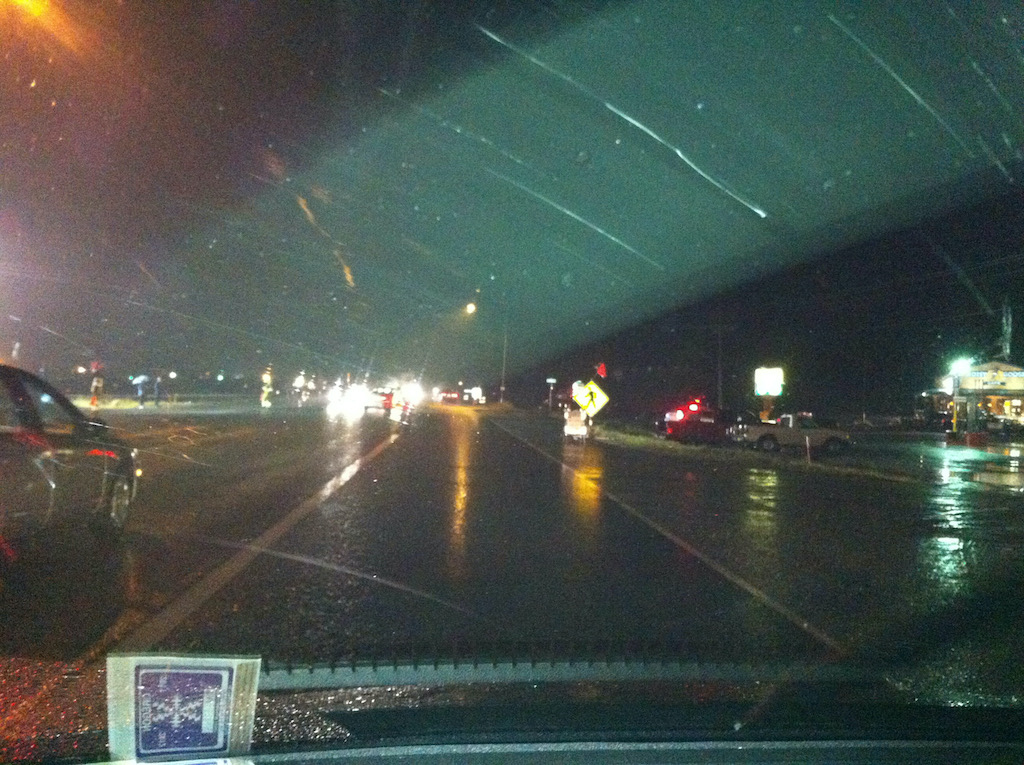 And so we merged into the stream of This Alaska Life.
---