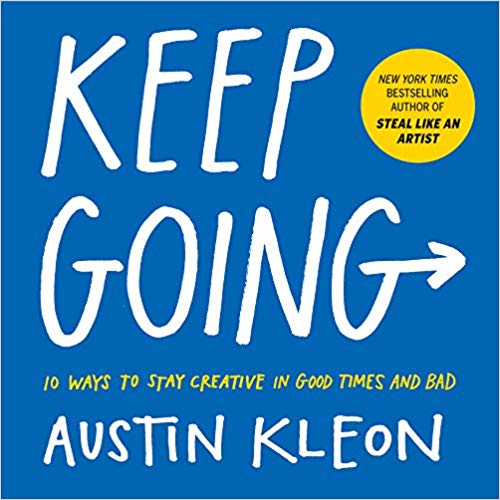 Walking is a way to find possibility in your life when there doesn't seem to be any left.
I am a big fan of Austin Kleon's work and Keep Going is full of quotable lines, but this is one of my favorites right now.
Not just a one time read, this book is packed with gems for making art. For living.