A dog party!
A big dog party!
Big dogs, little dogs, red dogs, blue dogs,
yellow dogs, green dogs,
black dogs, and white dogs
are all at a dog party!
What a dog party!

Go, Dog. Go! was one of Ethan's very favorite books when he was little. Over and over and over we read that book, and of course I can still recite long passages from it a decade later. And it's what comes to mind as I stand trailside watching dogs run through town every February/March. Go, Dogs Go! Run, Doggies. Run!
Today was the Iditarod ceremonial start – basically an awesome dog parade! 52 dog teams ran the 11 mile route through town, with people lining the streets and trails to cheer them on.
I was skeptical about dog sled racing when we first moved to Anchorage in 2012. I really didn't know anything about it, honestly. But when Fur Rondy came around at the end of February 2013, we joined the cheering crowds and quickly fell in love. Since then we've had opportunities to meet mushers and their dogs and every single one has been an inspiring testimony to the love and respect between musher and dog. And it is truly delightful to stand on 4th Avenue and listen to the dogs bark and dance their way to the starting line. As the announcer counts down: 3, 2, 1! the anticipation shifts gears and BAM they're off! running with full bodied focus. Giving everything to the moment. It's so beautiful to watch.
Except for 2015 when we were living in Oregon, we haven't missed an Iditarod ceremonial start since our first in March 2013. That year the boys were enrolled in Junior Nordic and so we joined them in a ski to the dog route. It's so fun to see the dogs on the trail!!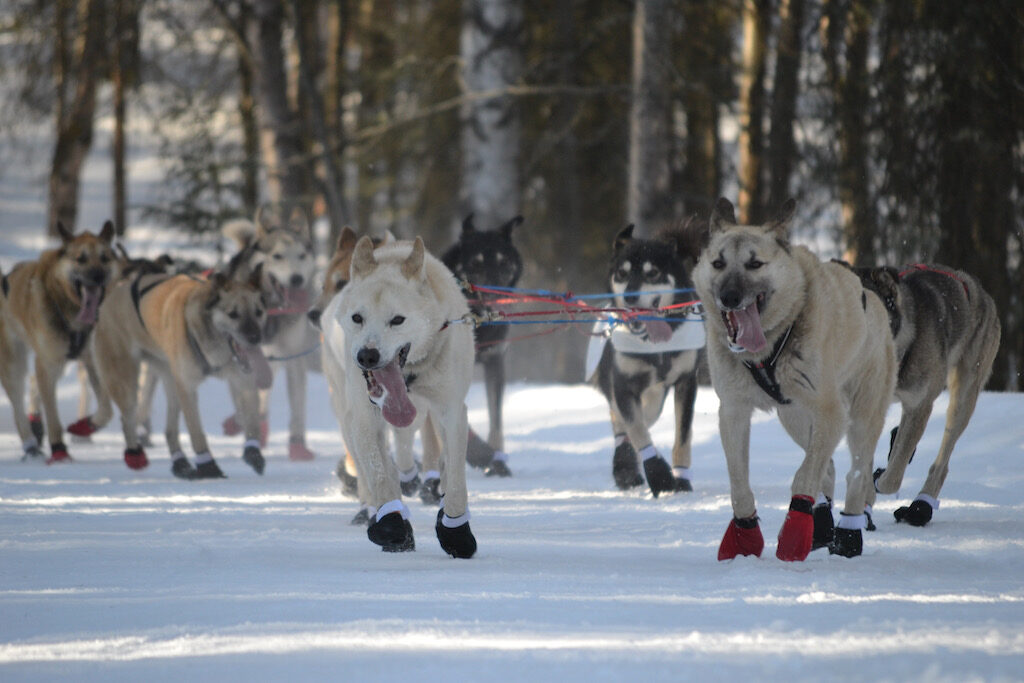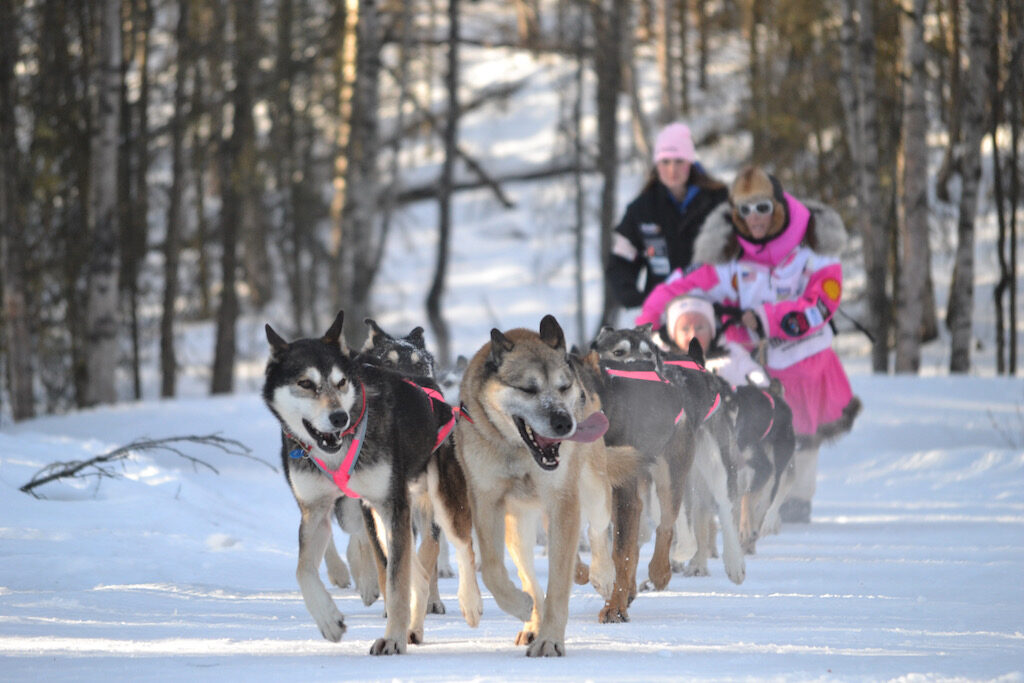 In 2016 we walked over to 4th Avenue and watched the Start. It's a super fun, festive environment where you get to see and hear all the excited dogs anticipating their run.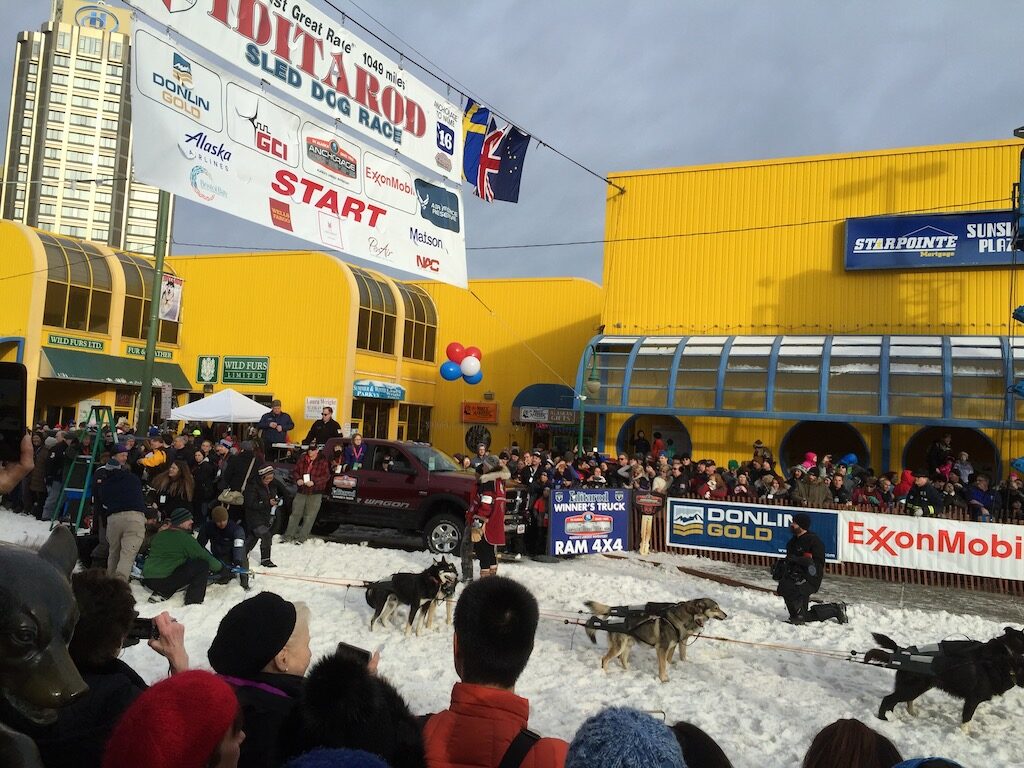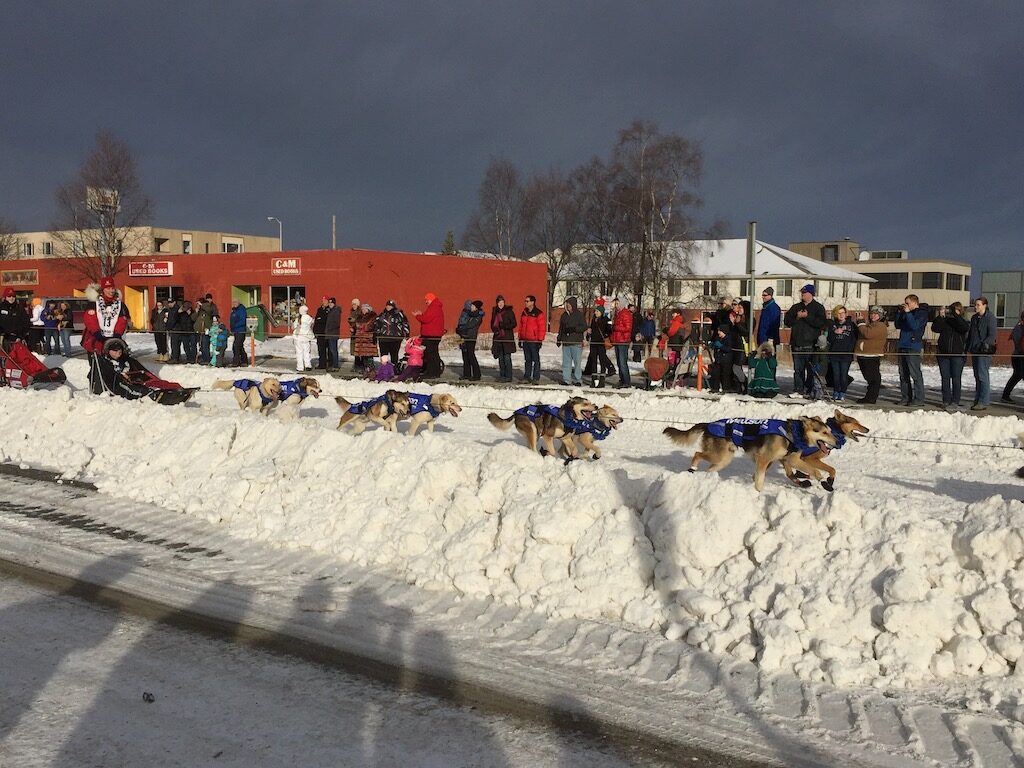 The last couple years we settled into a spot behind Winterberry Charter School- parking in the school parking lot and walking a very short distance to the trail.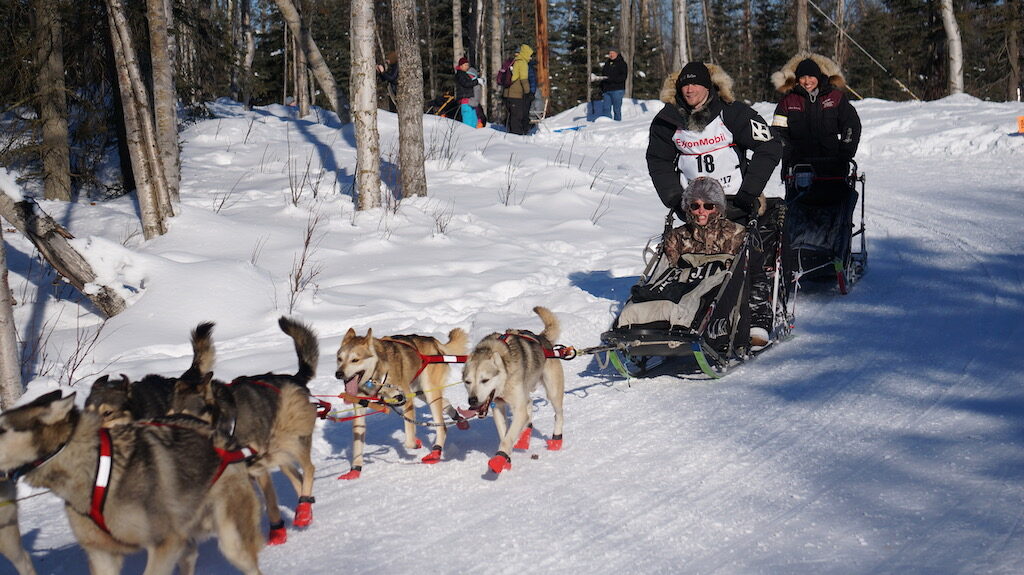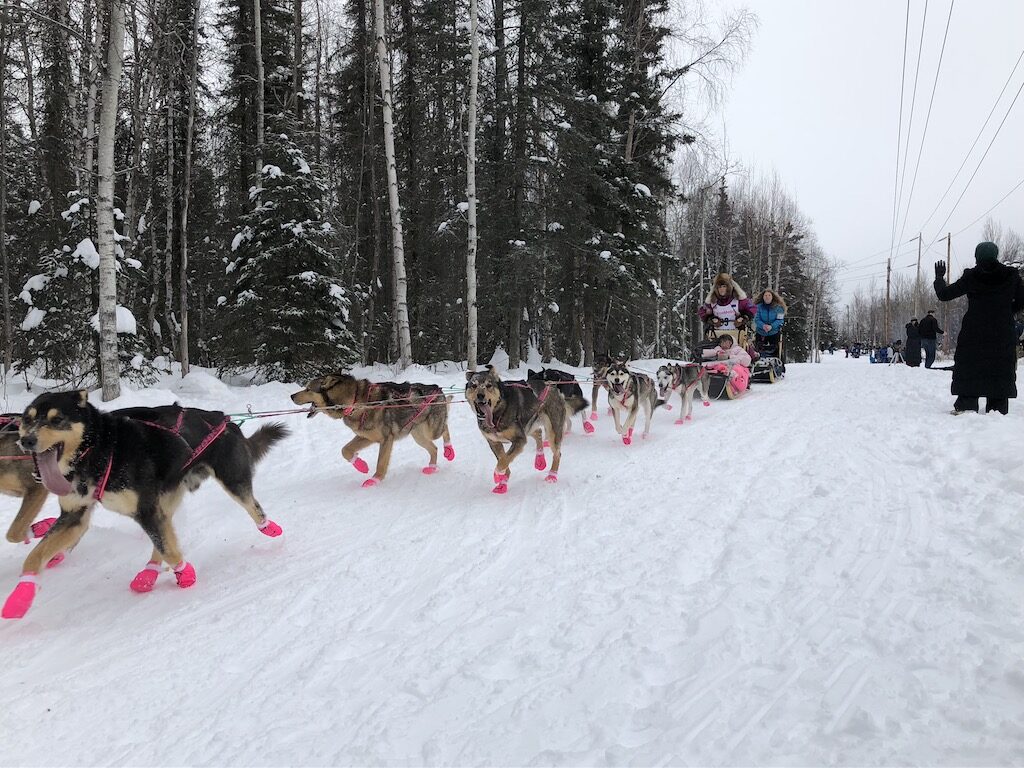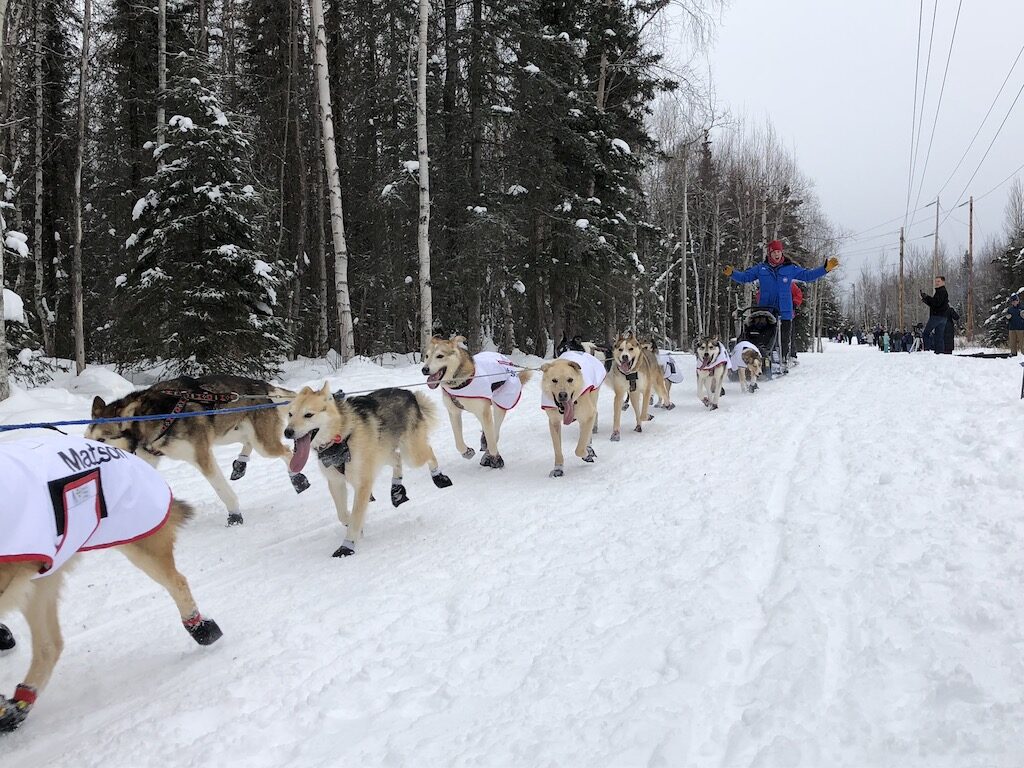 This year we joined friends (and crowds) over at the Native Hospital. It was a beautiful blue sky day. And the tradition continues to delight and inspire.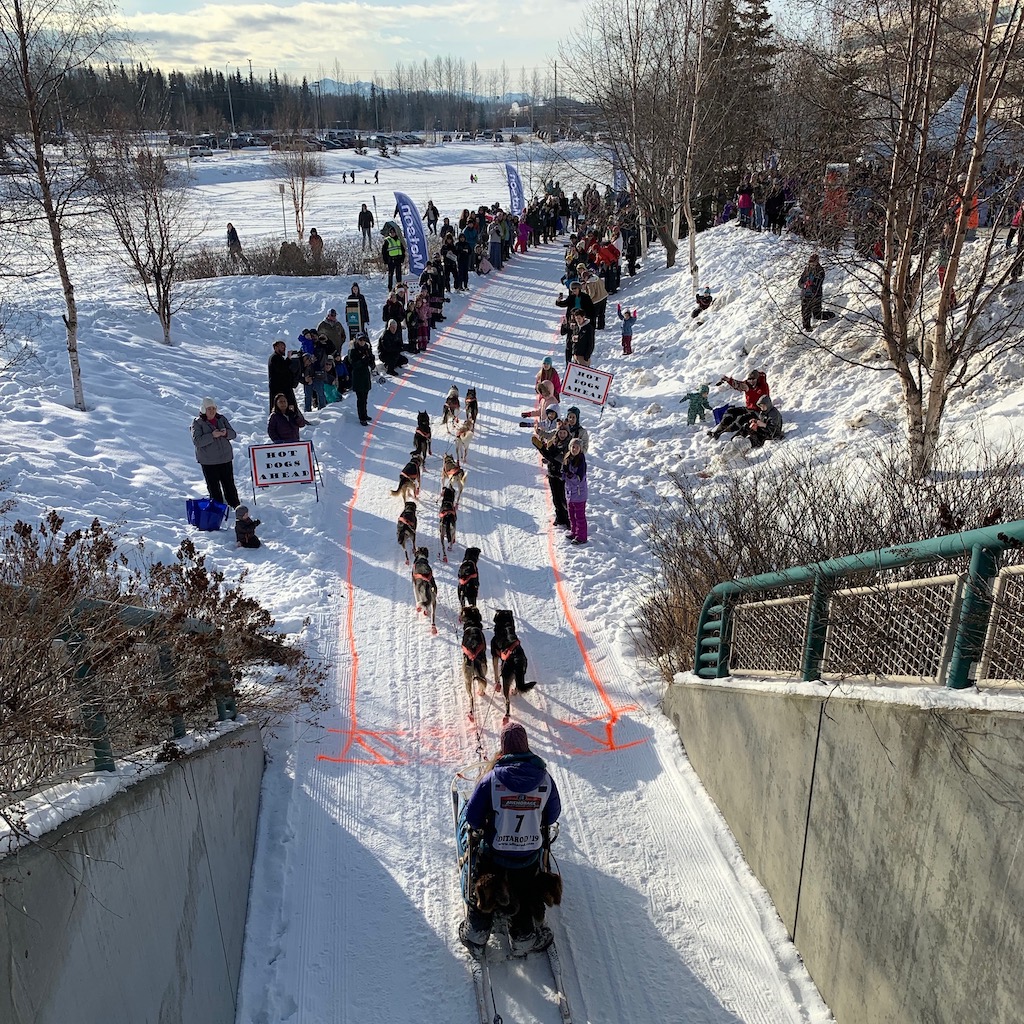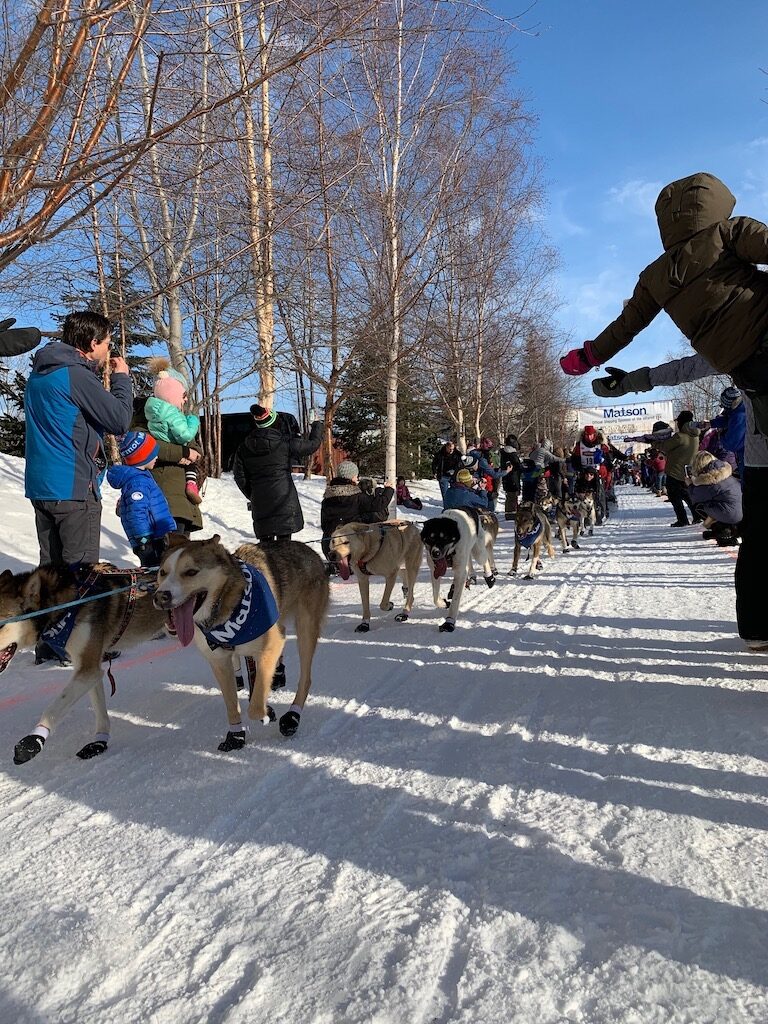 The teams all left out of Willow today in the official race start.