We lived in a house at the western edge of town when our boys were young
and Alaska was brand new
(to us).
From the other side of that gate
We learned how to say home.
That was before we left.
And then came back.
Sometimes I walk by and remember.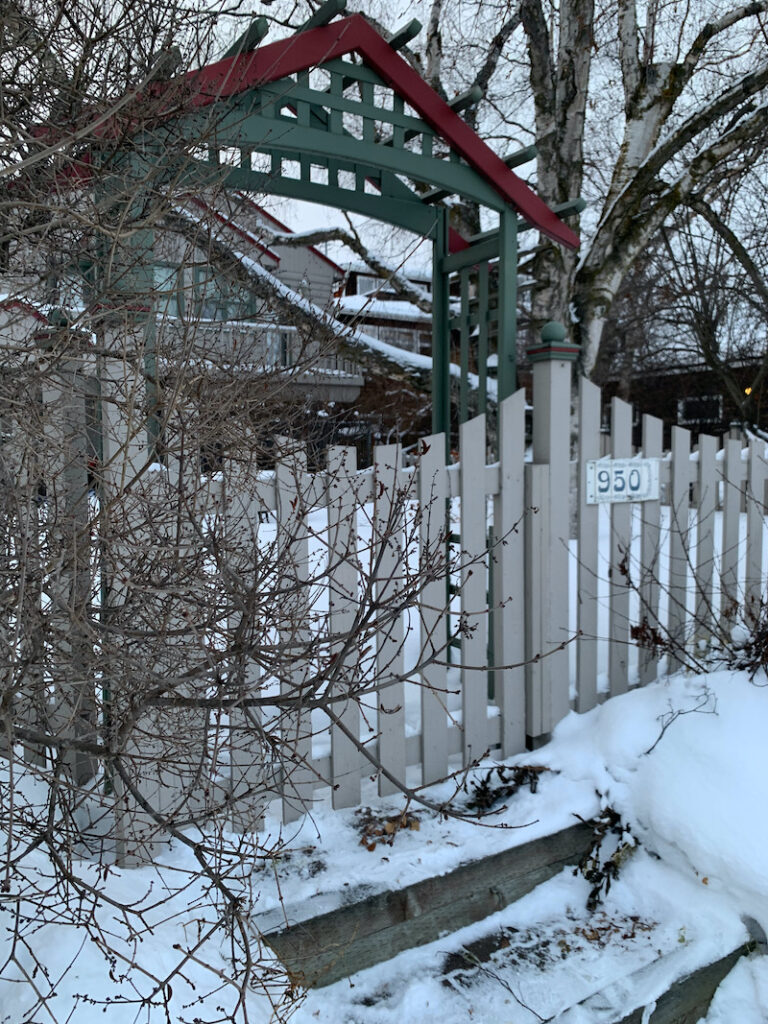 See Also: Marking 6 Months and Finding Home (posted March 1, 2013)