David and I (& Ginger) hiked to Rabbit Lake last Sunday afternoon. He has done this hike several times before, but this was my first. To get there we followed DeArmoun Road east until it became Canyon Road and then Upper Canyon Road. Recent/current road construction has made this a very pleasant access road – David said it is a huge improvement on the last time he was there. The road deadends at the trail head where there were SO MANY CARS lined along both sides of the road and people people people. It was a warm, dry afternoon and clearly this is a well known, accessible trailhead. David did say that it was much busier than any other time he'd been out there.
There is actually a trailhead up the backside of Flat Top that starts here, but to get started on the Rabbit Lake hike we hiked off the end of the formal road onto a rocky roadbed that began a steady, gentle ascent. We carried bear spray for good reason – the first couple miles cut a path through a lot of tall brush and shrub. But with all the people on the trail, actual risk of bear encounter was pretty minimal.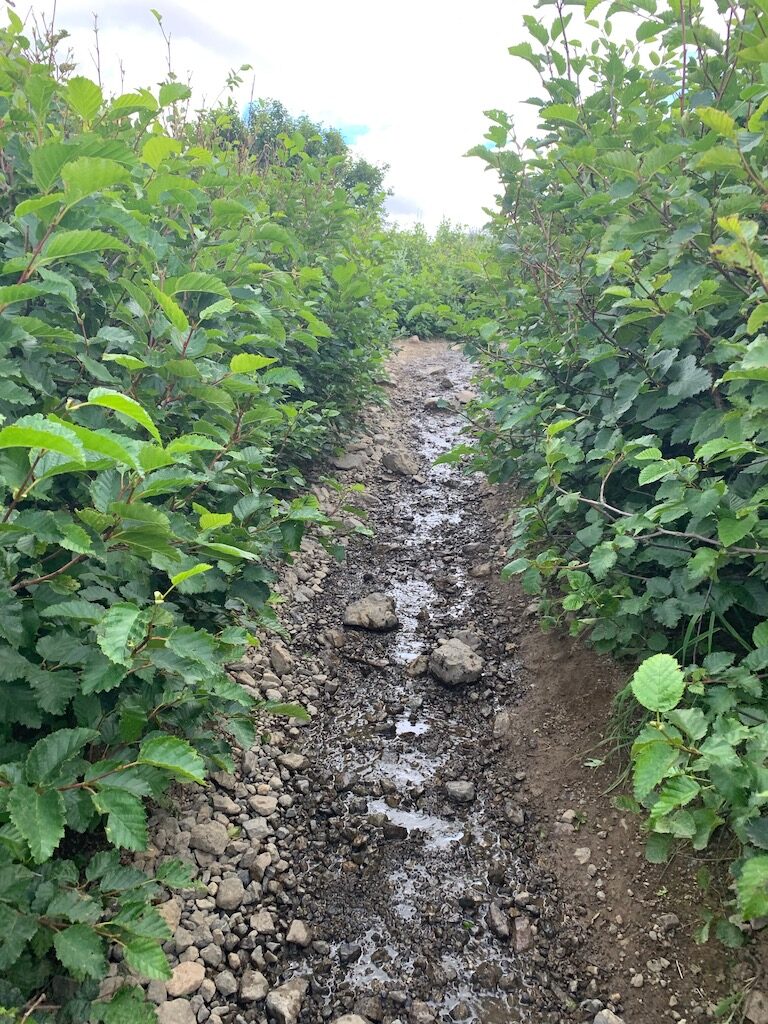 There were a lot of streams running along and across the trail, keeping Ginger hydrated. The trail eventually breaks out into a wide valley.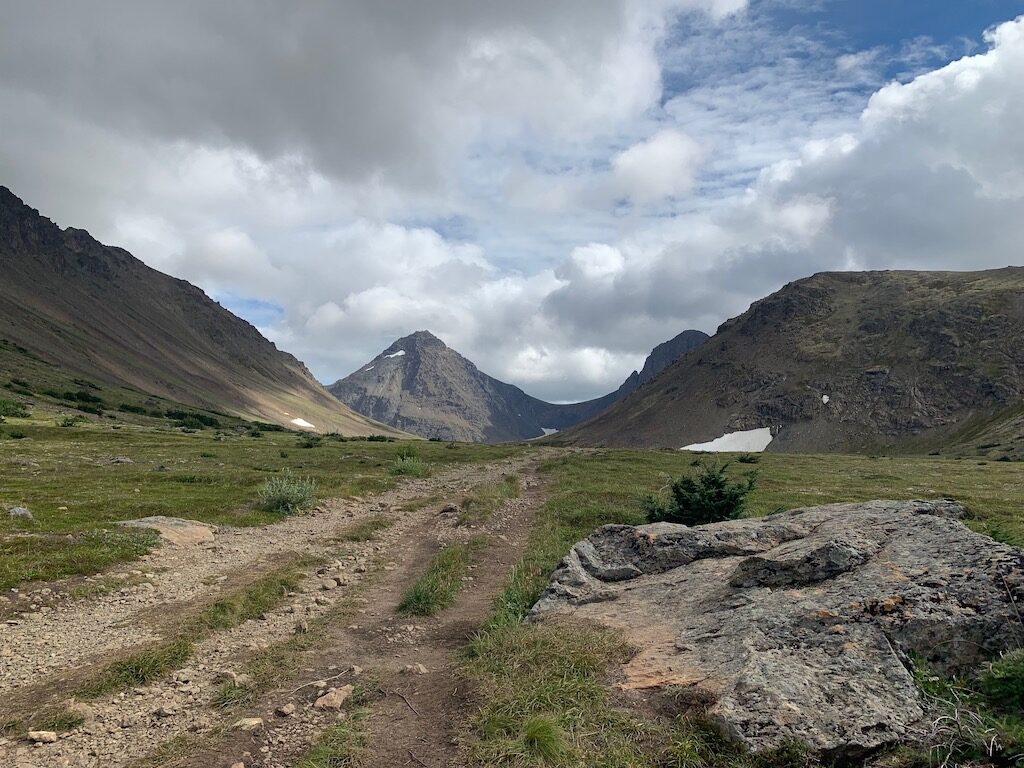 We hiked on this way for a couple miles. We saw fireweed, crowberries, busy blueberry pickers, two goats (or sheep?) high on the mountain side and plenty of hikers and their dogs. Also a trickling of people tackling the trail on bikes (or beside them). The trail was super rocky and soft and biking did not look fun. On our way back we saw a couple fishermen and a group packing (heavy) rafts toward the lake.
At the top of a small rise we finally spotted Rabbit Lake with the North and South Suicide Peaks just beyond >>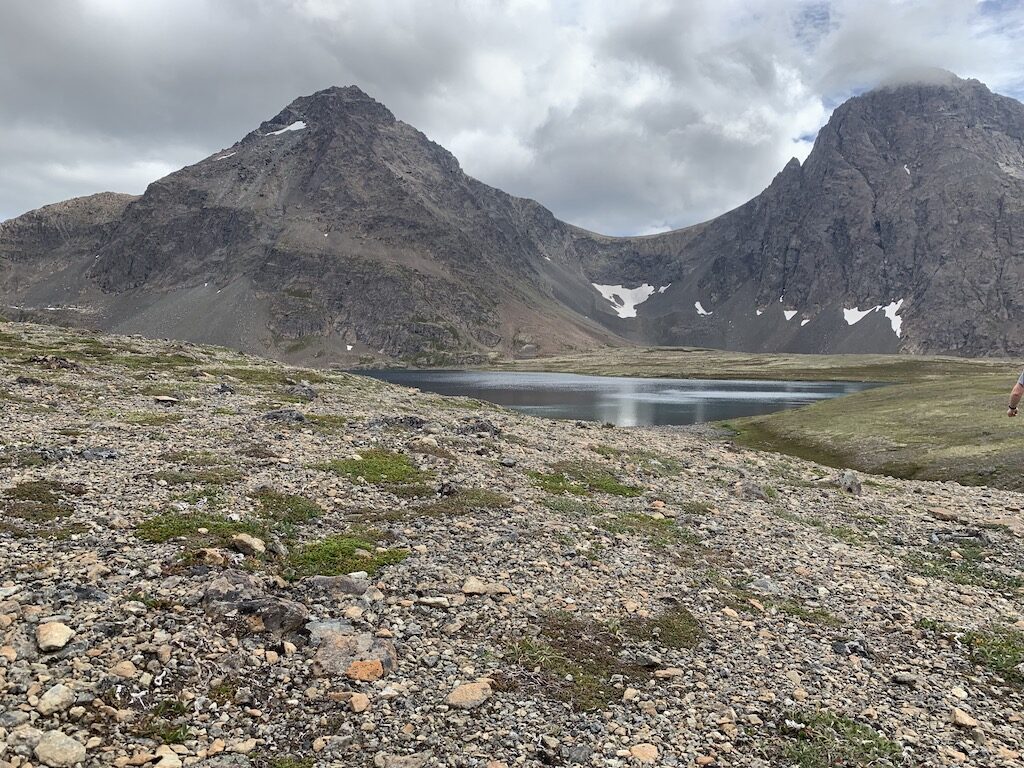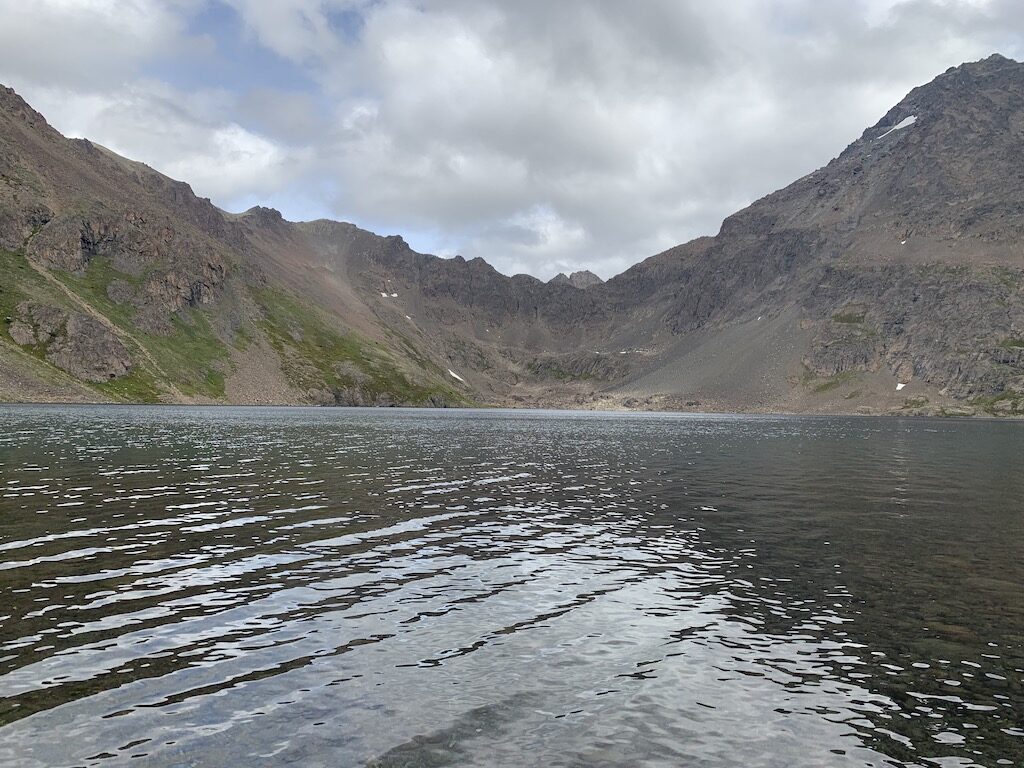 We sat down by the water for about 15 minutes before heading back.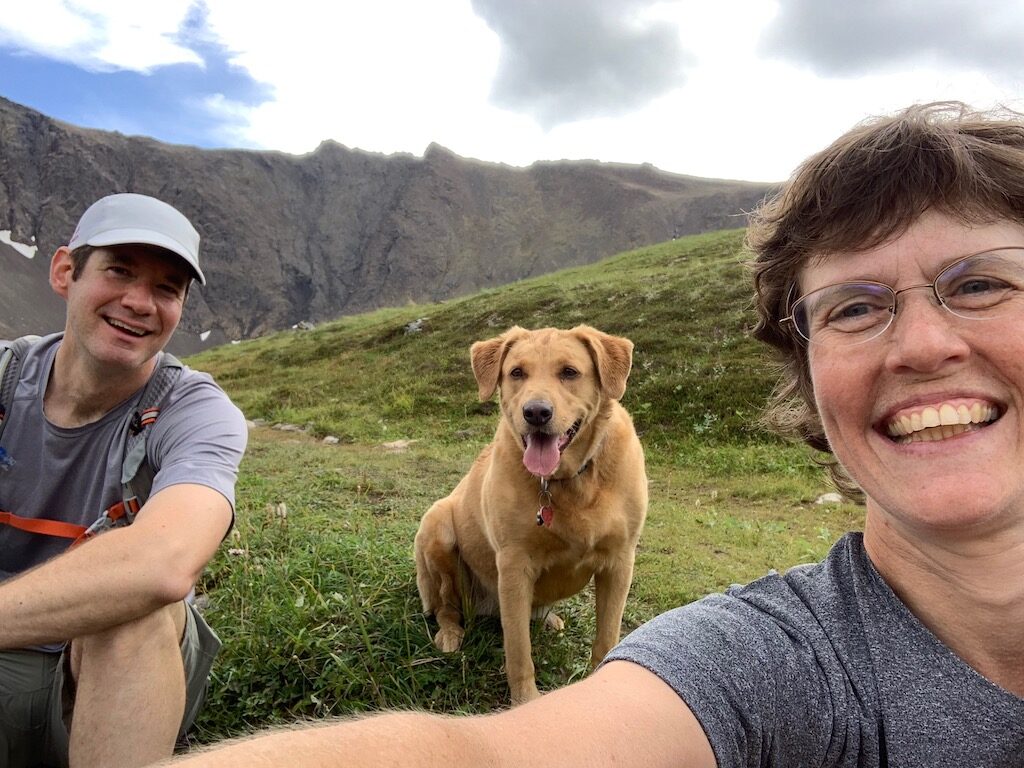 Heading back we could see Anchorage and the Inlet off in the distance. It was too cloudy/hazy to see the mountain range beyond.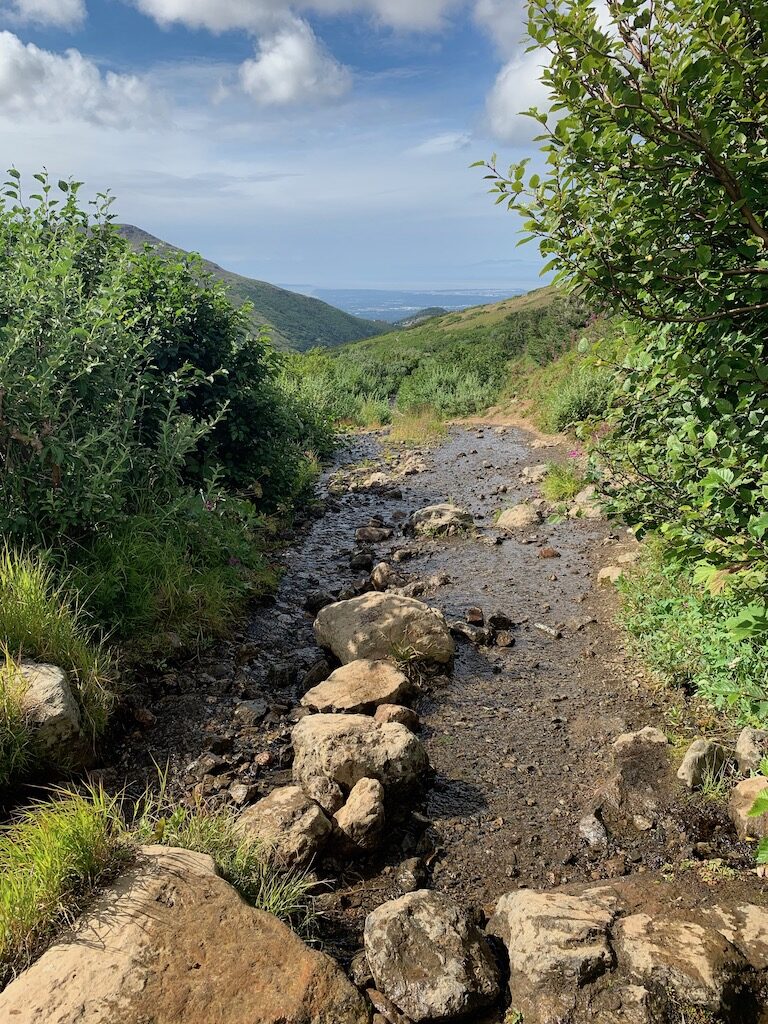 It was a super hike. It was very pleasant, never mind all the people. It was 8.8 miles round trip – and about 30 minute drive from home.