We went on a grey whale watching cruise six years ago this weekend so I'll start my "What To Do in Alaska" collection with that. We had just come through our first Alaskan winter (or so we thought – we were brand new to the way the winter/spring transition happens up here, and that was the year it snowed in May marking down as record for the longest snow season in Anchorage), and when we saw an ad in the paper for a spring cruise package with Major Marine Tours, we were ready to get out of town.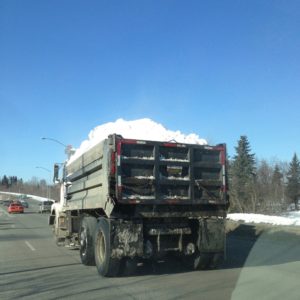 The deal (which is again available until May 13: Spring Fever Package) included overnight at a hotel, admission to the SeaLife Center, and a grey whale watching cruise. David and Ryan had been to the SeaLife Center for an overnight field trip in November, but Ethan and I had never been to Seward before this trip. As we headed out of town I snapped this picture of a dump truck hauling snow in spring snow clean up. The whole snow management process here was still so new and intriguing to me.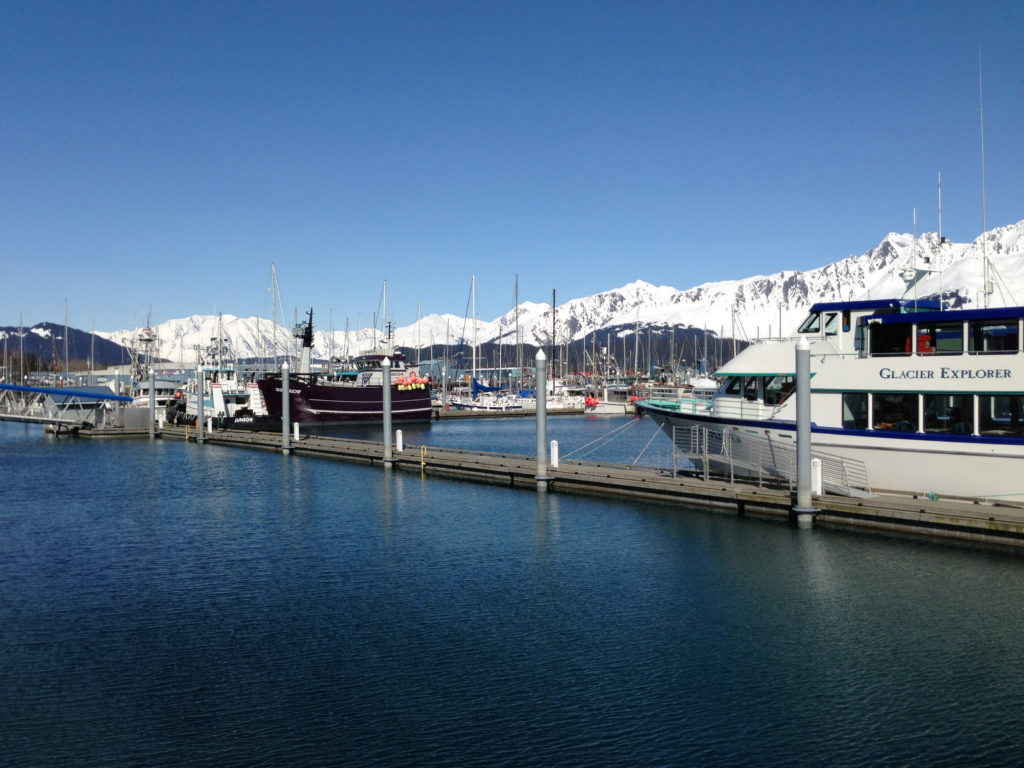 It's about 2.5 hours drive time south from Anchorage through the Kenai Peninsula to Seward, a small harbor town opening out Resurrection Bay.

We've been to Seward several times now and we always take a couple hours while we're there to see what's going on at the Alaska SeaLife Center. From their website: "The Alaska SeaLife Center is the only facility in Alaska that combines a public aquarium with marine research, education, and wildlife response." We didn't get down there last summer, but this story about the rescue and care of a baby walrus was fun to follow in our newsfeeds.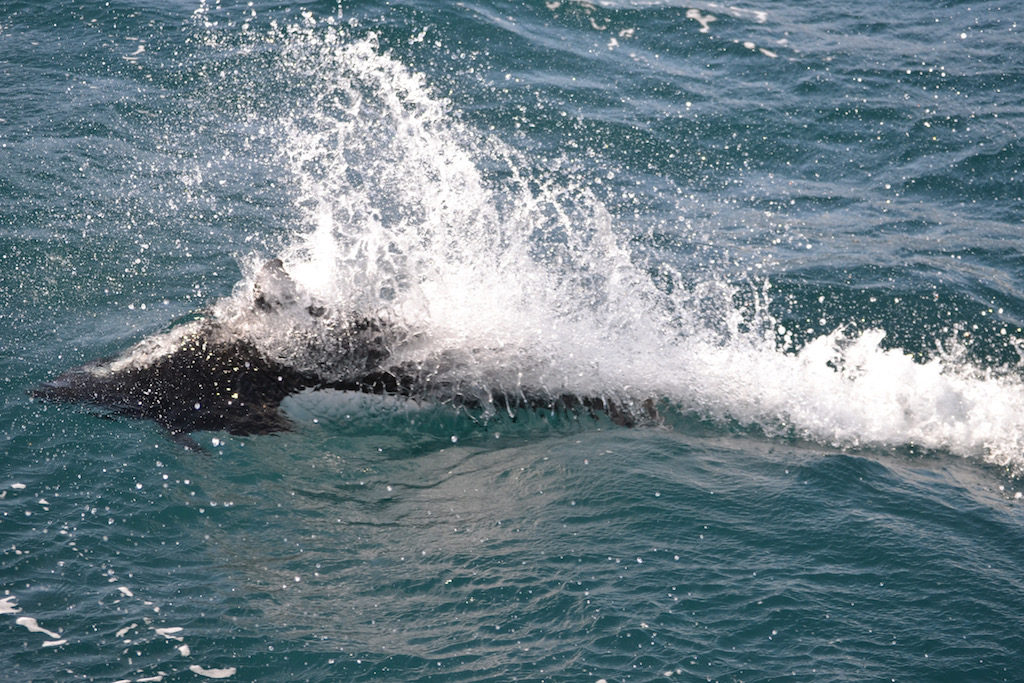 As for the rest of the spring package deal….the hotel had a pool, which was a huge plus for our boys, aged 6 and 10. And the grey whale cruise with Major Marine Tours was fabulous. A few photos from that day: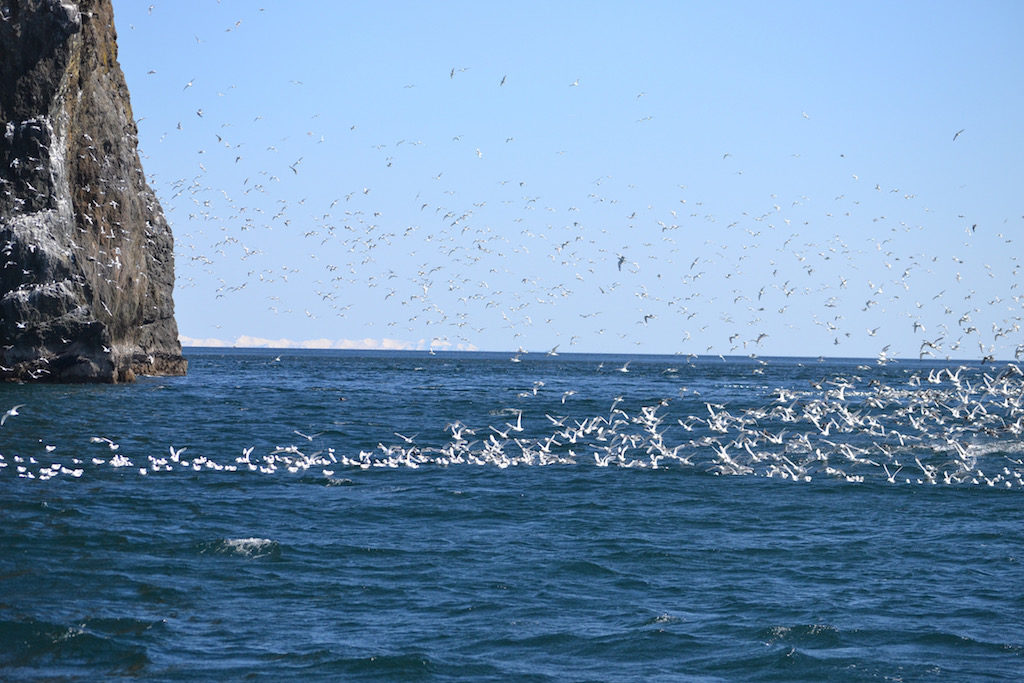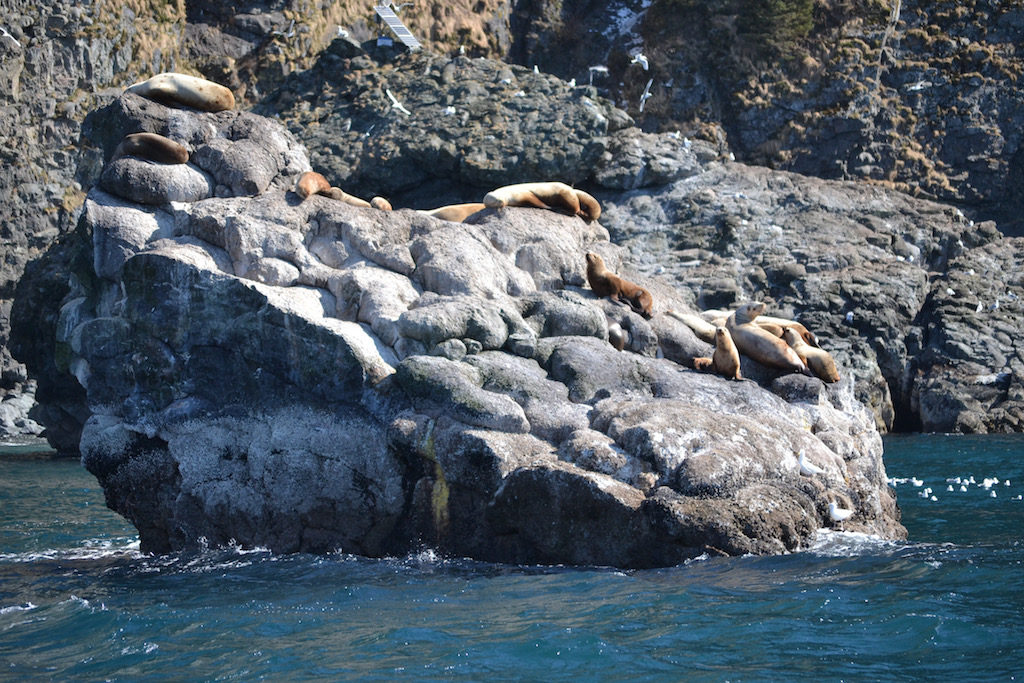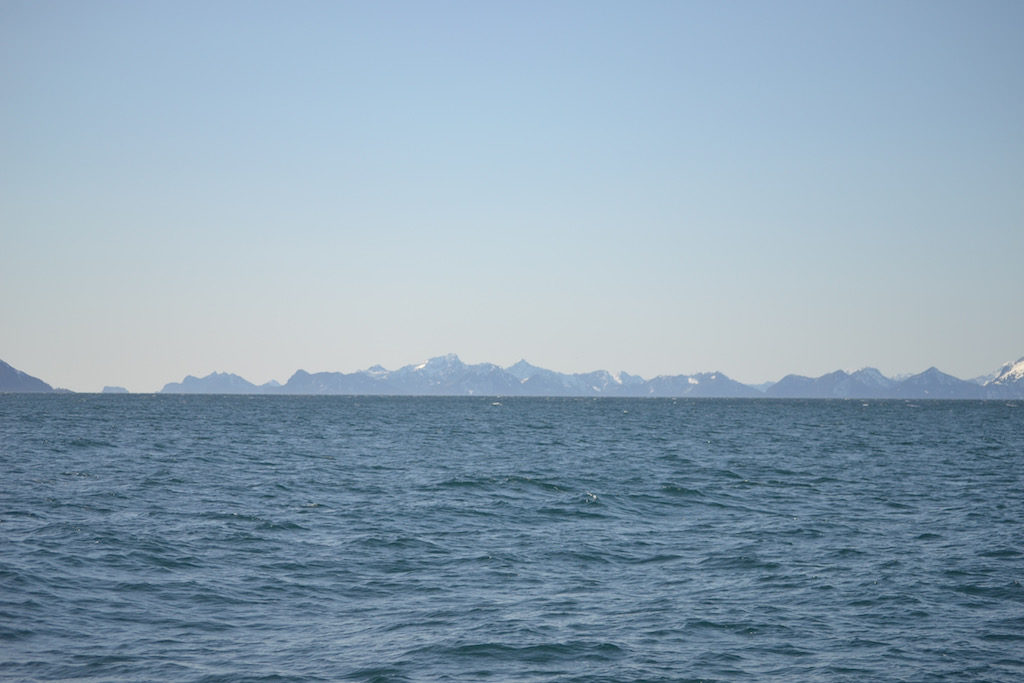 Seward is a tourist town. Cruise ships dock here in the summer, but this particular grey whale tour package runs on the front edge of all that (It's called shoulder season, we've learned since living in a tourist town ourselves.) so the town was very very quiet that weekend. Many shops and restaurants had not yet opened for the season. We managed to find an open coffee shop one afternoon and had a good dinner at Chinook's restaurant across the parking lot from our hotel, but as I recall, there were not many alternatives.
We have really good memories of this trip and it feels like time to do it again.