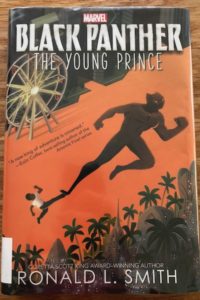 …..Mr. Jones and this Circle of Nine mixed magic and science together.
____
T'Challa turned to the sound of loud voices…All three of them had one thing in common: they did not have kind eyes, something his father said to always look for in a person.
So Late to the party!!
I read this one aloud to Ethan. We finished yesterday morning and then last night I watched the movie Black Panther for the first time. WOW.
Today I went here for some perspective: Truths Table Takes Wakanda  & Pass The Mic Black Panther Part 1 and Part 2.  Where I discovered Once Upon A Time In Wakanda is a thing. Fantastic.