Is that grass? asked a friend in response to my facebook post: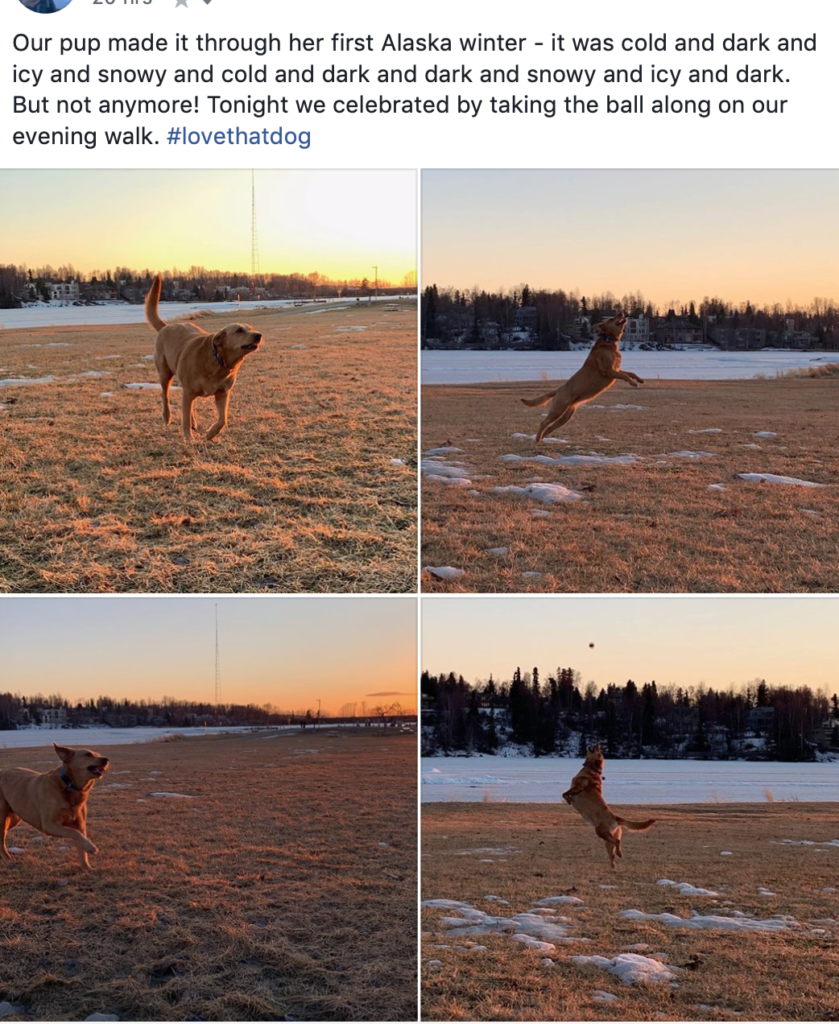 It is! I said. It's been five months under a snow blanket. We are super excited because when the grass appears, spring must be right behind! But spring in Alaska is ugly (and stinky). In many places now, depending on sun angles, the snow is completely gone and the brown grass and leftover rotting fall leaves lie exposed. Low spots are icy in the mornings, but turn swampy in the afternoon sun. Trees are brown and bare and there are no flowers anywhere.
March was warm here – record breaking warm – and the snow began to melt out 2-3 weeks earlier than normal.
This year's early spring comes amid weeks of record-breaking high temperatures, which have peaked in the high 40s and 50s. That's nearly 20 degrees above the average March maximum temperature normal of 33.9 degrees, according to climate data.

This year's snow melt in Anchorage is one of the earliest on record, Anchorage Daily News, March 30, 2019

As the temperatures warm and stay warm it becomes nasty driving season! We've had ice and snow on the ground for months. Now we have potholes and (huge) puddles and filthy, filthy cars.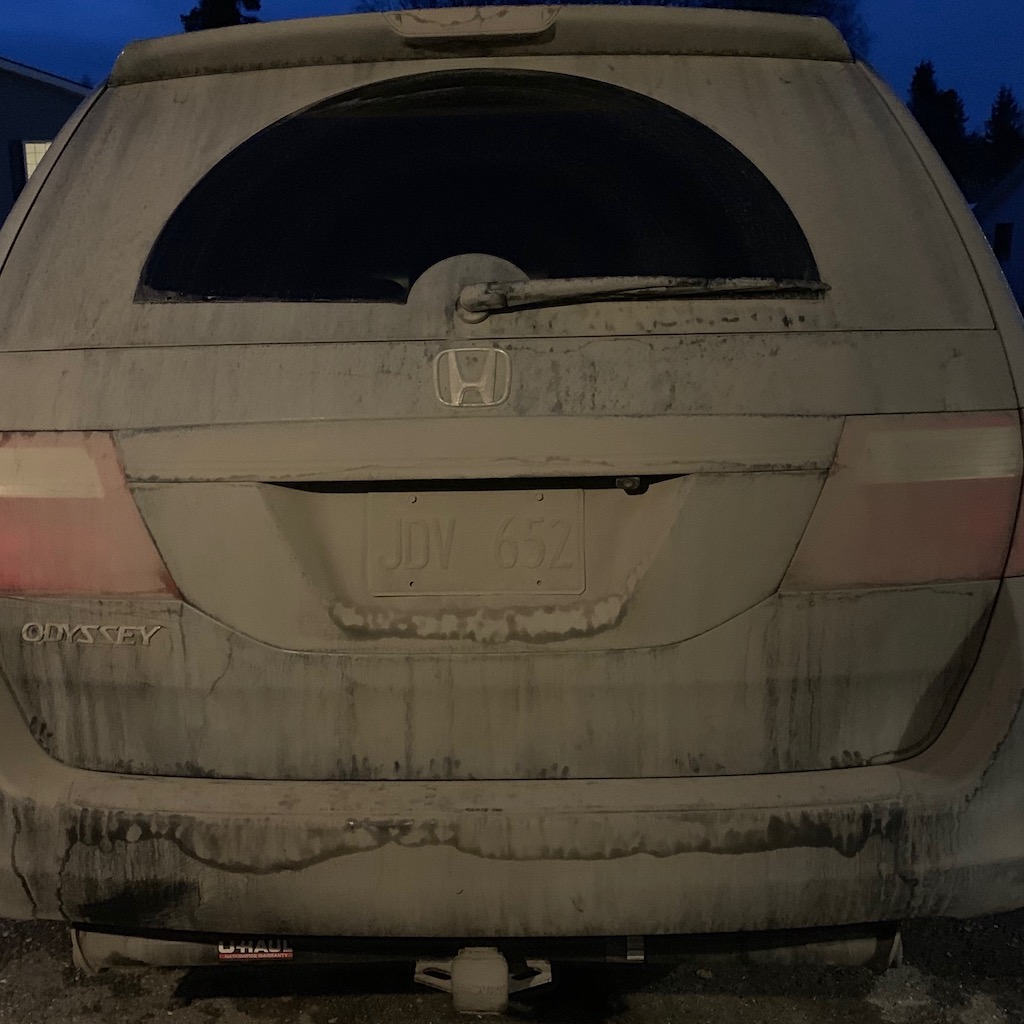 Careful, though — if your car is gross enough that dirt covers your license plate or registration sticker, you can get a ticket and a $100 fine from the city.

To wash or not to wash, Anchorage Daily News, March 24, 2019
The boys washed our car right after I snapped that picture – no citation for us. The nasty roadside melt-off is mostly complete now, and we've moved on to our next spring feature: Dust.
The dust is made from fine particles of road grit. Large roads with lots of high-speed traffic make the most. The grit accumulates over winter and is suspended in the snow until spring.

The dusty season has arrived early, Anchorage Daily News, April 2, 2019

First the melt and then dry air and we're well into the dusty stretch of spring. And this is probably a fine place to stop this survey of Anchorage Spring. (Well before I begin to describe a winter's worth of dog poop thaw or the damp, mucky smell of a schoolyard field freshly melted down to the ground.)
It is true that there are very many reasons to be concerned about our record breaking warm March+, but climate and weather systems aside, we have continued warm temps and no snow in the forecast. Tree buds and flower blooms are up next!
Seventeen Beats on Spring
March 6: Blacktop! And so begins the icy, melty mess that is Spring
March 10: seasons in transition
March 15: Today we have roof gutters!
March 20: until my hands call quits
March 22: Tiny green shoots and small orange balls
March 23: Rainy Day Road Running
March 24: Lagoon in Transition
March 27: Breaking Winter, Breaking Records
March 28: Moving In
April 1: Just Wondering
April 3: BallSeason!