I stopped by Fred Meyer on my way home from work this afternoon. As I got out of the car and headed toward the entry I noticed a new Honda Civic parked near me. This was the first time I'd seen this new model and, though she's been gone more than 10 years now, I immediately thought of my Grandmother – she would have liked that car!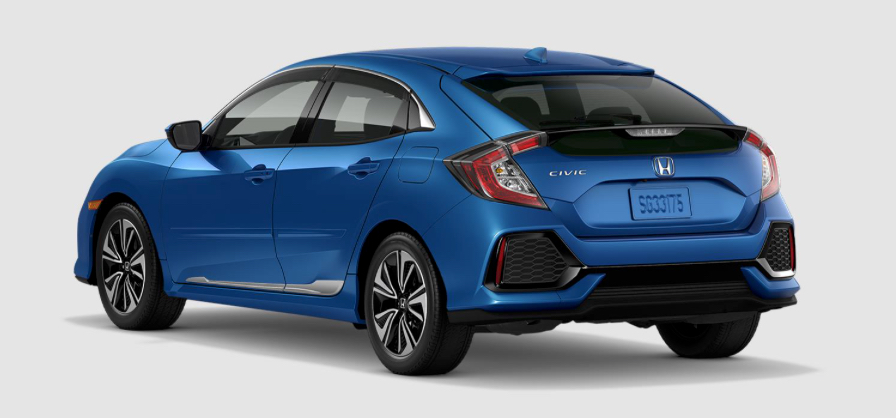 And that. Reminds me of this I wrote for a class a few years ago…..
---
Fashion-forward in her short leather skirt Grandma perched her tiny frame in the driver seat of her late-model Honda Accord. Always petite, and even smaller in her 77th year, my grandma loved to drive.  "I've been driving since I was 12  years old and never had an accident!" Her claim to be accident-free was a matter of technicality, but a black-and-white photo dated 1925 offers evidence that she was indeed a 12-year-old driver. My brother, sisters, and I loved to hear her tell that Kansas-to-Colorado road trip story, not because a terrible rainstorm forced her family to stop their Model T alongside the road and wait out the storm, but because two ladies parked their own topless car nearby and then got out to tuck their heads under their running board. The way we heard it, huge hailstones bounced off two big bottoms caught sticking up without cover beneath the stormy sky.
Widowed at 59, my grandma was a regular character in the cast of my childhood. I was a baby when my grandpa died, and though Grandma remarried 2 years later, she spent holidays and summer vacations alone, with us. Like a funky mashup of strict schoolmarm and bohemian world traveler, Grandma was a feisty little lady with a distinguished career in education and a passport filled with stamps. She fancied herself an artist, and the back room of her small suburban home smelled like acrylic and turpentine. She pounded out Sousa marches and revival-style hymns on her home organ and baby grand piano, and she wove tapestries on her loom. Grandma wasn't much of a cook, and I always liked it better when she'd take us out to eat rather than stay in for a home-cooked meal, but as long as she lived in that house, every year for my sister's May birthday Grandma made a delicious cherry pie with the tart fruit of her backyard tree.
One evening when I was about 12 years old my family was sitting around her kitchen table playing a game of Rummikub when Grandma began describing the new car she was about to buy. With exaggerated extravagance she explained how it was higher in the back than in the front, "like a race car!" and it had a fancy new feature called Cruise Control.  I was ultimately disappointed to discover that "driving with your foot off the pedal" was not as glamorous as she made it sound.
Years later, I settled into the backseat of Grandma's latest new car and my college roommate buckled in to ride shotgun. Grandma, barely tall enough to see over the top of her steering wheel, had come to take us to lunch; she'd made reservations at a popular cafe in the next town. The three of us were chattering along happily when Grandma, always interested in the stories of our lives but not always tuned to the complexities of driving, apparently changed lanes without checking any of her blind-spots. I sucked in my breath as an angry horn blew in my ear. Indignant, Grandma looked up into her rearview mirror and muttered, "What?!? I signaled!"
Grandma needed to be seen. It was always an adventure to ride along.
---
I'd forgotten about my Grandma musings by the time I pushed my full cart out to the parking lot 30 minutes later, but as I was backing out of my spot an older little lady with short, silver hair and electric blue rimmed glasses stopped her cart at the trunk of the Honda. As she popped the trunk and unloaded her groceries, I paused to take it all in – she was probably close to 80 years old, wearing a fluorescent pink sweatshirt and white shorts, and on her feet, white tennis shoes, accented in pink.
It's funny, isn't it? The stuff that triggers memory.