With sunset before 7a and sunset after 9p now we are reveling on the bright side of our seasonal calendar! As we fast forward toward the near constant light of summer solstice, this ever increasing daylight can make it hard to sleep, and since we're in a new to us house this year, we've got a new set of windows that need blackout shades.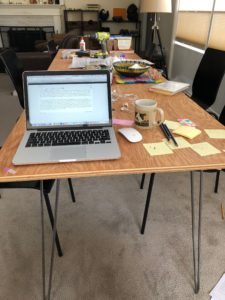 I'm not a house decorator sort of person. I don't know how and don't really want to right now, I guess. I definitely opt for practical minimalism if I get to choose. We have a homemade plywood dining room table, I'm saying!! And I love it – it fits in a narrow space and is long enough to hold a bunch of people, or as it often does – all our varieties of projects and room left for the four of us to sit and eat dinner together.
All that to say, I don't really want long drapes, especially the dark kind that we need to block out light here in the summer – and the winter, actually. (It's remarkable how much light the snow reflects. I nearly always woke up when it was snowing this winter, in spite of the fact that our shades were pulled down.)
In recent weeks Ethan has been getting up earlier and earlier, Ryan's been waking up exhausted by his nights of light sleeping, and David's much needed Saturday morning sleep-in was basically a full sunshine bath by 8a.
So what to do? I wasn't eager to spend money on curtain rods and light blocking curtains because I'm not a huge fan of the result – so much material hanging on the wall! As a stop gap measure, we thumb tacked the curtains from our last home to the perimeter of the windows and sure enough, like magic! We quickly became a much more rested, much nicer family. But thumbtacked curtains aren't a solution. They're a pain to put up, a pain to pull down. Sometimes literally.
So….then. Cardboard and Gorilla tape! BAM! Pull the shades over that and it's Sleep Great Dark!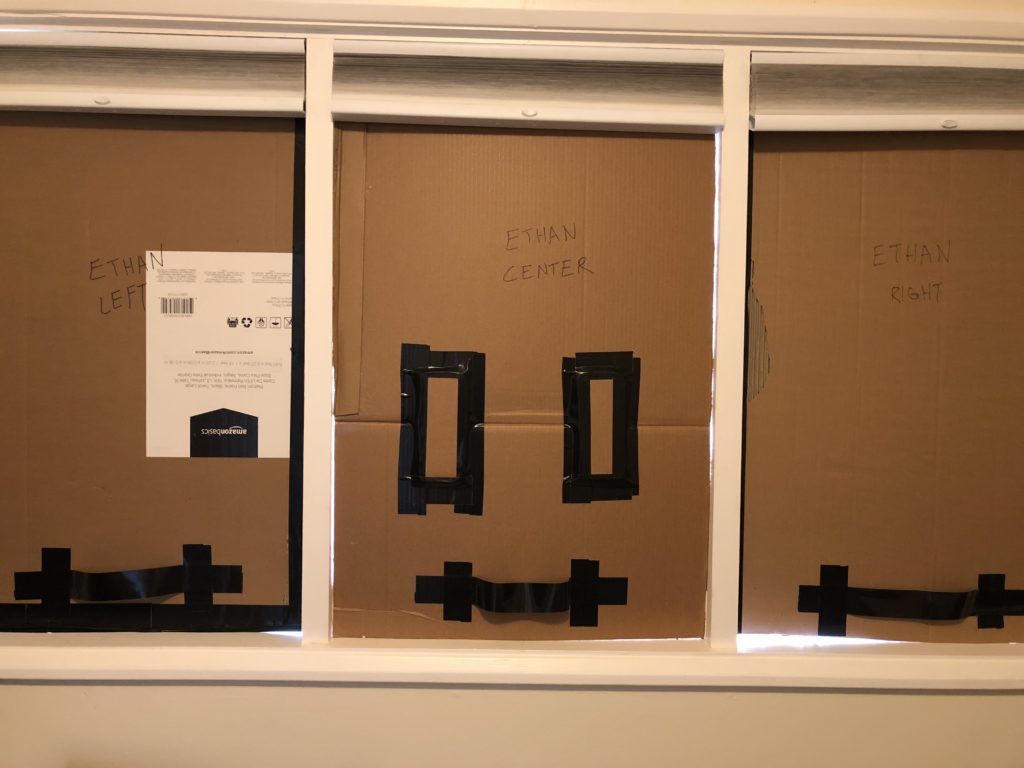 The rest of us were instantly jealous of Ethan's room, but we were out of cardboard now, so David made a trip to Lowes and classed it up a billion degrees for the rest of us with fiberboard and knobs.
Slide them in at night. Pop them back out in the morning. This. is so good.